Amit Panghal and Sanjeet are among 12 SSCB boxers who have secured entries into the 7th Elite Men's National Boxing Championships semi-finals
---
The Indian boxing contingent met its target of winning three to six Paris Olympic quotas by winning four at the 2023 Asian Games. However, all of them came in the women's section - from Nikhat Zareen (50kg), Preeti Pawar...
---
With her victory in the women's 54kg semi-final at the Hangzhou Asian Games on Tuesday, Olympic medallist Lovlina Borgohain also qualified for the 2024 Paris Olympics 
---
Shiva Thapa and Amit Panghal have advanced to the quarterfinals of the Men's National Boxing Championships. Shiva Thapa defeated, 5-0, Santhosh HK from Karnataka; Amit Panghal overcame Jayshandeep Singh of Punjab
---
An unnamed Indian female boxer was handed a notice for failing to file her whereabouts before the Hangzhou Asian Games 2023. If found guilty, she would face a minimum of one-year ban and be stripped of her Asiad medal and...
---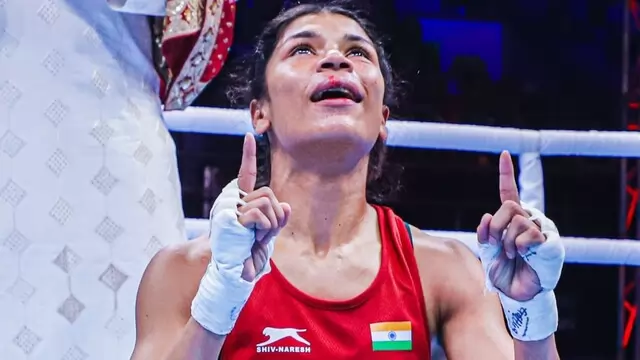 Two-time world champion Zareen defeated the two-time Asian Champion Nguyen by unanimous decision.
---
Commonwealth Games silver medallist Sagar Ahlawat and World Youth champion Sachin Siwach dominated the tournament. Sagar will play Satish Kumar, while Sachin will face Roshan Saini in the round of 16 on Tuesday
---
There are no Olympic berths on offer but the Worlds will provide the pugilists with good preparation ahead of September's Asian Games, which is a qualifying event for the Paris Olympics.
---