Australia's tour of Pakistan after 24 years was special for many reasons. The good thing is Test cricket got a massive boost.
---
Jasprit Bumrah took his eighth five-wicket haul in 29 Tests in the first innings of the second Test against Sri Lanka in Bengaluru.
---
Boria Majumdar said Wriddhiman Saha tampered with the WhatsApp screenshots to garner public sympathy post his ouster from India's Test squad.
---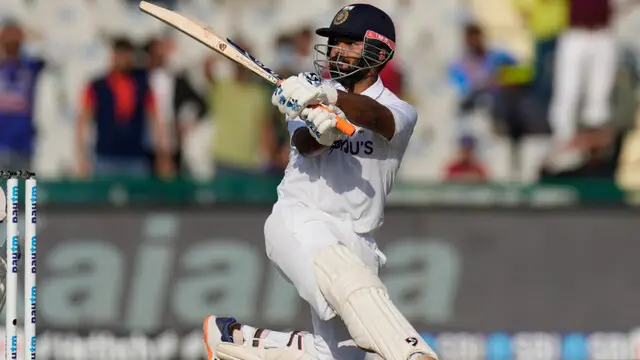 Indian captain Rohit Sharma said there are no plans to make him change his batting style.
---
Former Indian cricketers Kapil Dev and Sunil Gavakar unveiled the book in a brief ceremony during the dinner break India Vs Sri Lanka second Test.
---
Ravindra Jadeja finishes the match with 175 not out and figures of 9/87 in Mohali. Sri Lanka surrendered meekly as 16 wickets fell on Day 3. Get highlights of IND vs SL.
---
Jasprit Bumrah finished the day-night Test match against Sri Lanka with figures of 8/47, including his maiden fifer on home soil.
---
One of the legendary bowlers, Shane Warne, was found dead in his villa in Thailand's Koh Samui island on Friday.
---