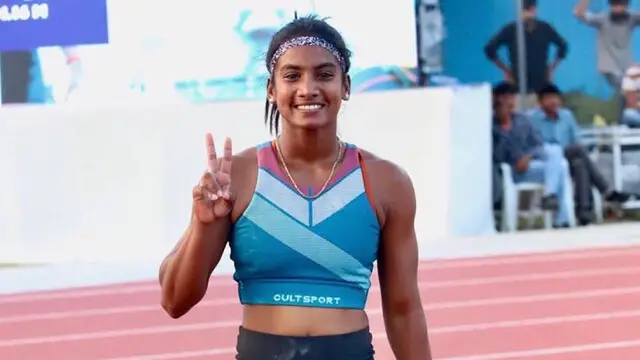 Tamil Nadu's Rosy Meena Paulraj cleared 4.20m to go past VS Surekha's earlier national mark of 4.15m set in 2014. Jeswin Aldrin defeated Murali Sreeshankar for the top price.
---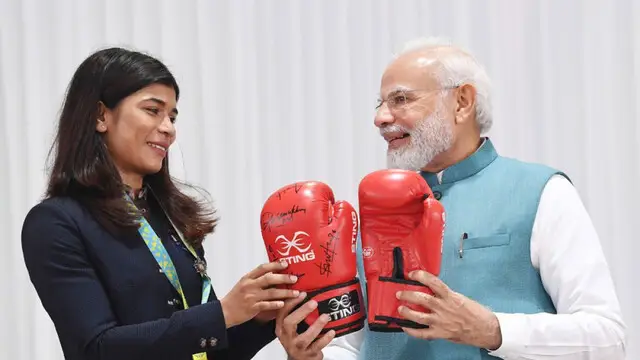 The Indian athletes produced a sensational show in Birmingham Commonwealth Games, claiming 61 medals, including 22 gold, 16 silver and 23 bronze.
---
India won 15 medals, including five gold, on Day 10 at the Commonwealth Games 2022. Catch CWG 2022, day 10 highlights.
---
Goa was scheduled to host the 36th National games in 2020 but had to be postponed due to COVID-19 pandemic.   
---
Eldhose Paul (17.03m) won gold while Abdulla Aboobacker (17.02m) grabbed silver in men's triple jump. Sandeep Kumar (racewalk) added another athletics bronze at CWG 2022.
---
India have so far won 40 medals (13 gold, 11 silver and 16 bronze) and remained fifth in the Commonwealth Games 2022 medal tally. Catch day 9 highlights here.
---
Olympic champion javelin thrower Neeraj Chopra and Commonwealth Games triple jump gold medallist Eldhose Paul have decided to give National Games 2022 a miss.
---
India is currently sitting fifth in the medals table with nine gold, eight silver and nine bronze. Get live streaming details of CWG 2022 Day 9.
---