Since 2004, France has banned 'ostentatious' symbols with clear religious meaning in schools, such as a Christian cross, Jewish skullcap, or a Muslim scarf.
---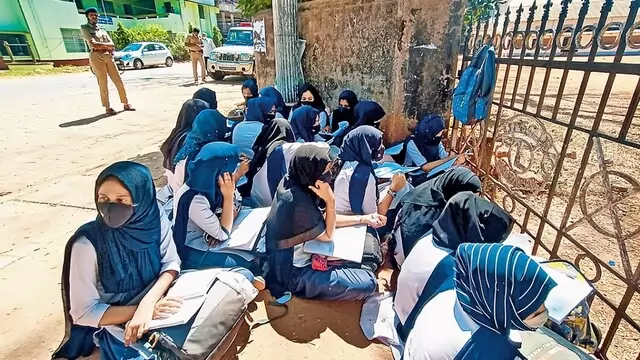 In December 2021, six young women of the Government Pre-University (PU) College for Girls in Udupi, Karnataka, were barred from sitting for their examinations because they had refused to remove their hijabs as per the state...
---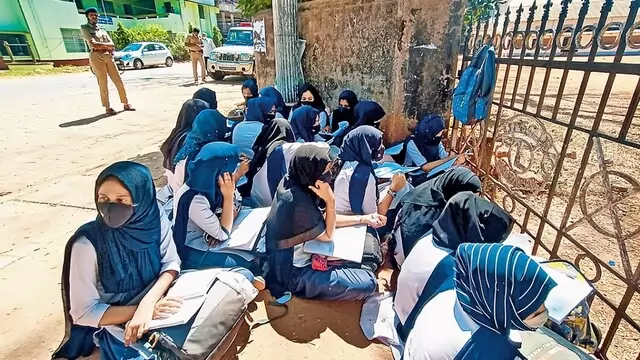 Kaneez Fatima of Congress had said they were 'ready to go to any extent to protect our rights to wear our traditional attire' during last year's hijab protests.
---
A list of debatable laws that are said to be anti-Muslim
---
Karnataka Minister Priyank Kharge on Wednesday said the orders and legislations enforced under the previous BJP regime like school textbook revision and anti-conversion laws, which are against the state's interest, would be...
---
The Bharatiya Janata Party (BJP) and Congress are not highlighting the hijab issues in their Karnataka election campaigns. If any party is secretly turning hijab into a campaign issue, it is the Social Democratic Party of...
---
While the Opposition said that the incident was the latest act after the abrogation of the Article 370 to humiliate the people of Jammu and Kashmir, the school management said that the facts had been misinterpreted and that...
---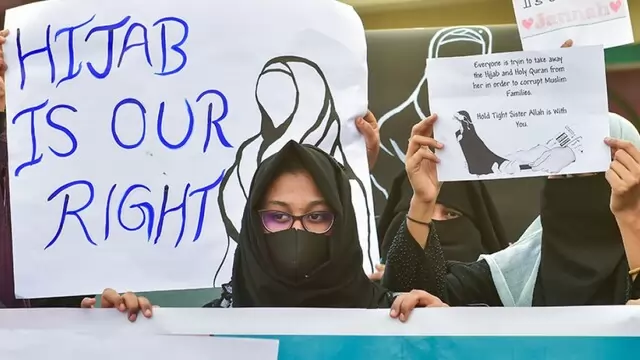 On International Women's Day, many Muslim students are awaiting a decision by the Supreme Court in response to a plea seeking permission to sit for exams that are beginning on March 9 (from tomorrow), while wearing...
---