In the 2019 Lok Sabha elections, the BJP and its ally Apna Dal (Sonelal) won 64 of the 80 seats in Uttar Pradesh.
---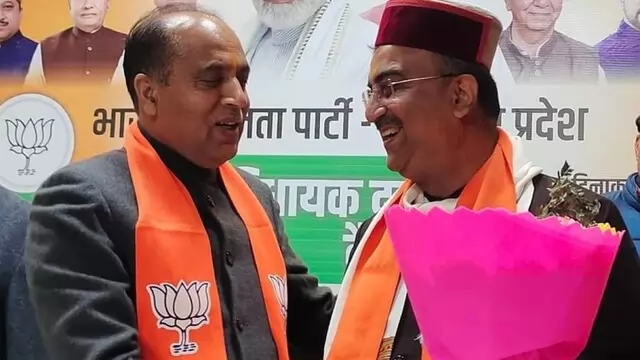 Recently-elected MLAs of the Bharatiya Janata Party (BJP) unanimously elected former Himachal Pradesh Jairam Thakur as their Legislature Party Leader.
---
Sukhwinder Singh Sukhu has risen from being a son of a driver selling milk and newspapers to become the Chief Minister of Himachal Pradesh. In choosing him over the legacy of Virbhadra Singh, the Congress high command has...
---
The BJP leader also lashed out at the Congress government in the state, saying that the only progress during its tenure has been an increase in crime and corruption.
---
Himachal Pradesh Chief Minister Sukhwinder Singh Sukhu has appointed Anup Rattan as Himachal's Advocate General, who he has known since his days of student politics in National Students Union of India (NSUI).
---
Bhupendra Patel was sworn in as the Chief Minister of Gujarat on Monday along with 16 Cabinet colleagues. Ministers' portfolios will be announced later.
---
For me as a journalist, the year 2022 began with election coverage in Uttar Pradesh followed by a visit to Kashmir and ended with the Gujarat assembly elections.
---
Senior Himachal Pradesh Congress leader Sukhwinder Singh Sukhu was named as the party's Chief Minister of Himachal Pradesh on Saturday. Mukesh Agnihotri, the Leader of Opposition in the outgoing state assembly, will be his...
---