Actor Gyanendra Tripathi, who has been receiving a lot of positive response for drama series 'Half CA', and has the highly anticipated streaming series 'Choona' on the horizon, has shared that he funded his FTII education...
---
'Squid Game' star Lee Yoo-Mi is a newly minted Emmy winner after scoring the Outstanding Guest Actress in a Drama Series at the Creative Arts Emmys.
---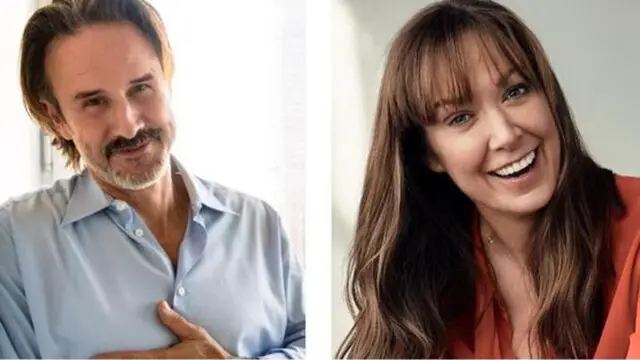 Actors David Arquette and Elizabeth Marvel have boarded streaming platform Peacock's drama series "Mrs. Davis".
---
The Mumbai-based production of Tom Stoppard's 'Every Good Boy Deserves Favour' is a winner
---
Co-created by Abel 'The Weeknd' Tesfaye, Sam Levinson and Reza Fahim, 'The Idol' is set against the backdrop of the music industry.
---
'Pyar Ka Pehla Naam: Radha Mohan' is a Zee TV drama series featuring Neeharika Roy and Shabir Ahluwalia.
---
'Better Call Saul' won its second award at the 28th Critics' Choice Awards as Bob Odenkirk was named as the Best Actor in a Drama Series.
---
Critically-acclaimed Malayalam drama "Paka" will be available for viewing on SonyLIV from July 7, the streaming platform announced Wednesday.
---