The raids came within a few days of the arrest of Delhi-based liquor baron Sameer Mahendru who was booked under Money Laundering Act.
---
The ED raided around 30 places in Delhi and five states in the Delhi excise case. These places were not linked to Delhi Deputy CM Manish Sisodia.
---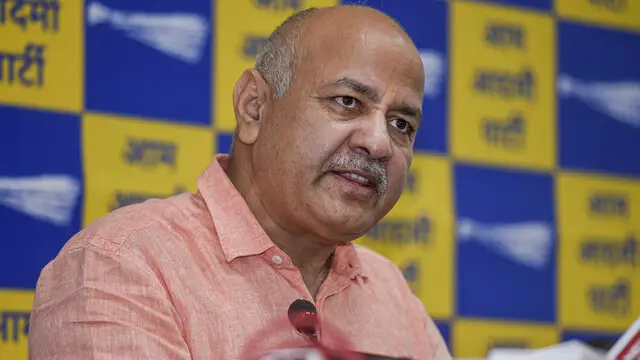 The CBI refuted Manish Sisodia's allegations and said that the officer mentioned by him was 'in no way' connected to the Delhi excise policy case.
---
The BJP has been cornering the AAP for the past few months over alleged irregularities in the Delhi Excise Policy and the DTC tenders.
---
The ED is conducting a raid at the residences of several people who have been allegedly involved in the liquor trade in the country including the ones who recently drafted the new excise policy in Delhi. 
---
The relations between the two constitutional authorities in Delhi have worsened after LG VK Saxena in July recommended a CBI probe into alleged irregularities in the implementation of the Arvind Kejriwal government's Excise...
---
Amid the AAP's tussle with the lieutenant governor, Arvind Kejriwal had skipped the previous three weekly meetings, held every Friday, including one on August 19 when Deputy Chief Minister Sisodia's residence was raided.
---
The former Delhi Bharatiya Janata Party (BJP) president claimed that AAP leaders have been constantly changing their statements on the excise policy issue.
---