The alleged conman Sanjay Rai Sherpuria was arrested by the UP Special Task Force in April for fraudulently 'misusing' the PM's name for personal gains.
---
He said the government has had no achievement after the abrogation of Article 370 on August 5, 2019, and its officials are busy licking the boots of whosoever comes from Delhi with the hope of promotions and posting
---
The police sources say that the man resorted to cheating, and forgery and duped people under a plan to secure monetary benefits. The police have booked him under sections 419, 420, 467, 468, and 471 of the IPC.
---
The police said that Kiran Bhai Patel, a resident of Gujarat impersonated himself as a senior government official of the government of India
---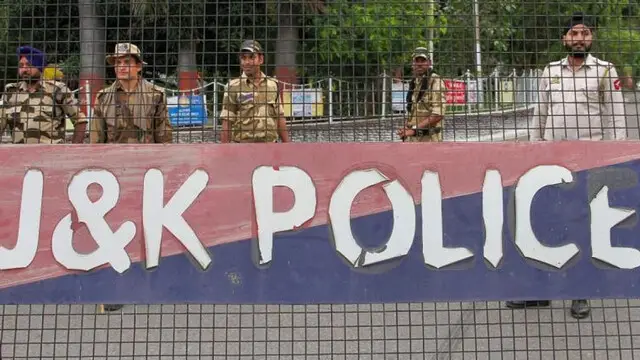 Jammu and Kashmir police Friday issued a formal statement on the incident saying they arrested a man from Gujarat posing as a senior official of Prime Minister's Office in Srinagar on March 3 and the man is currently...
---
Kiran Patel had claimed he had been given mandate by the government to identify buyers for apple orchards in south Kashmir and a couple of IAS officers were in awe of him as he had been dropping names of high-ranking...
---
Former Jammu And Kashmir Chief Minister Mehbooba Mufti took a dig at the administration and said conman like Kiran Bhai Patel from Gujarat are given free run in Jammu and Kashmir while journalists like Irfan Mehraj are put...
---
Chandrasekhar has been arrested in a Rs 200-cr money laundering case. In a statement by the Enforcement Directorate, Chandrasekhar is a 'known conman'. The Delhi Police are probing it in a case of alleged criminal...
---