The JD(U) leader, who has been demanding special status for many years, said the state needs this in order to move forward.
---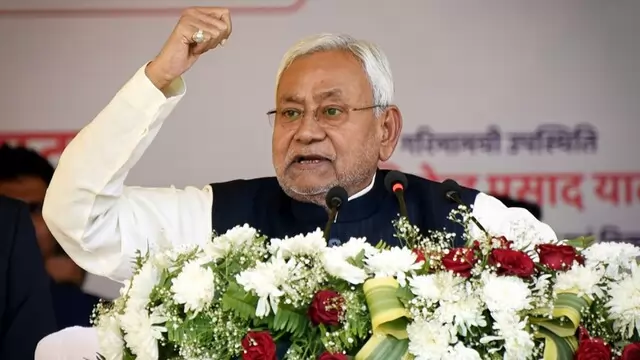 Kumar was in Banka district, about 250 kms from the state capital, where he reached after inspection of a bridge in the adjoining Jamui which got damaged after heavy rainfall last week.
---
Kumar added that some members of the INDIA bloc may have felt that there might be some problems with the TV anchors and so they might have taken the decision.
---
"He keeps saying he too has been a chief minister. He became a chief minister because of my stupidity. Does he have any sense (ye bolta hai ki hum Mukhyamantri the. Meri moorkhta ki vajah se mukhyamantri bana. Isko koi sense...
---
Kumar said, in a statement issued by the CMO, that there should be quotas for women from Other Backward Classes and Extremely Backward Classes.
---
While 17 out of the 33 children on the boat have been rescued, 16 are still missing- rescue operations are underway.
---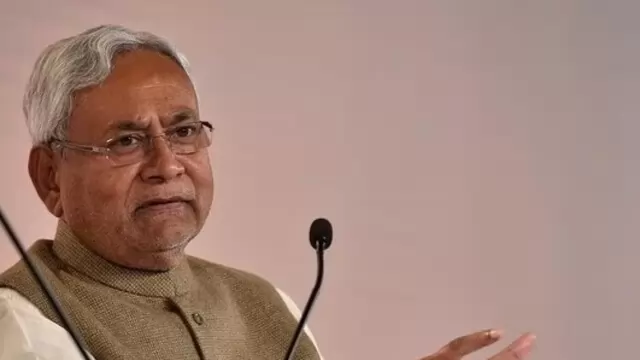 At a CPI rally in Patna, Nitish Kumar, whose JD(U) is part of the alliance, blamed the Congress' preoccupation with assembly polls in five states for the INDIA coalition's inability to build on the momentum it had gained in...
---
Bihar Chief Secretary Amir Subhani in a letter dated September 6 directed District Magistrates not to engage school teachers and employees of the state Education department for document verification work of candidates who...
---