Srettha Thavisin will lead a coalition of 11 parties that includes two pro-military parties affiliated with outgoing Prime Minister Prayuth Chan-ocha.
---
Ankita won the bronze in 16:03.33 as India secured two medals from the event.    
---
External Affairs Minister S Jaishankar is in Bangkok attending two meetings where he said that the Indian government is trying to resume the India–Myanmar–Thailand Trilateral Highway amid the political crisis in Myanmar...
---
The leader of the progressive party in Thailand Pita Limjaroenrat had assembled a coalition of parties holding a majority of the seats in the House of Representatives.
---
Kumar's earlier personal best was 1:46.17, while Chanda equalled her earlier lifetime best of 2:01.58. 
---
An effort of 8.37m (-1.1) has ensured a silver medal for the 24-year-old athlete.
---
Thailand court's announcement came ahead of a likely second vote in Parliament on whether to confirm Pita Limjaroenrat as prime minister.
---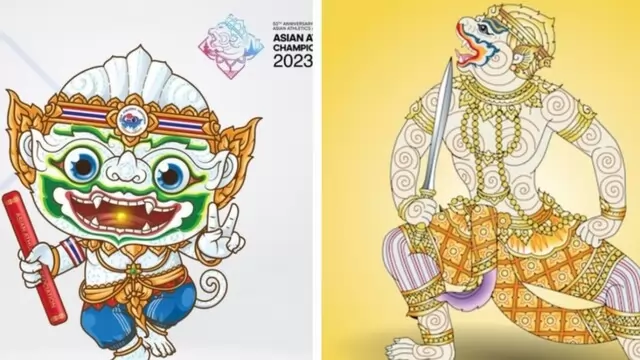 The mascot signifies athletes' skills, teamwork, dedication, etc. The championships will commemorate the 50th anniversary of the Asian Athletics Association.
---