Kashmiri student activist Nasir Khuehami said due to the 'denial' of passport his academic career will suffer, due to which he is feeling 'mentally depressed'.
---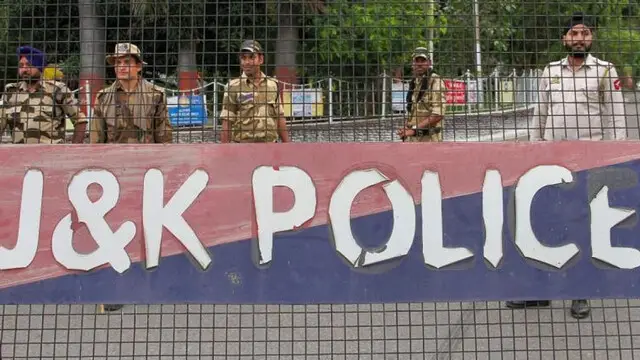 The Jammu and Kashmir Police on Monday night constituted a special investigating team (SIT) to probe the killing of two civilians
---
According to the police, two militants riding a bike stopped near the wine shop. The pillion rider wearing a burka walked to the shop and dropped a grenade through the window and fled.
---
He directed the officers to work out the involvement of all the anti-national elements and terrorists involved in this heinous crime, a police spokesman said.
---
Under the PM's special employment scheme for migrants, the employees have to sign a judicial agreement that they will not seek transfer outside Kashmir, which Pandits see as discriminatory and not in accordance with the...
---
Singapore recently banned 'The Kashmir Files' and it wasn't long before MP Shashi Tharoor took to Twitter to address it, fuelling the further word dispute with the director of the movie, Vivek Agnihotri.
---
Authorities in Jammu and Kashmir's Rajouri district Saturday handed over appointment letters to the kin of the seven people killed in a deadly terror attack earlier this month.
---
Vivek Tankha's bill also asks the Centre to declare KPs 'victims of genocide', seeks separate force to protect community upon return to their homeland.
---