Mallikarjun Kharge had taken charge as Congress president on October 26 in the presence of former party chief Sonia Gandhi. He was elected as the new Congress president on November 19 after he defeated Shashi Tharoor in a...
---
Mallikarjun Kharge, 80, takes charge of the party at a time when it faces a tough challenge from a formidable BJP led by Prime Minister Narendra Modi which has ousted the Congress from many states.
---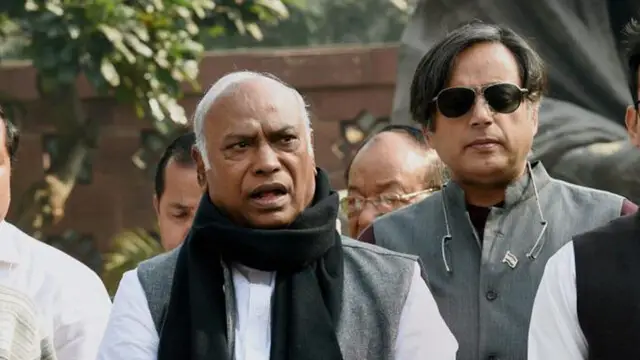 Voting would start at 10 am at the AICC headquarters here and at over 65 polling booths across the country in an electoral contest which is taking place for the sixth time in the party's 137-year history.
---
"I know, you did it all for love," Priyanka Gandhi Vadra said on Wednesday in an Instagram tribute showing her mother Sonia Gandhi, who on Wednesday handed the Congress' reins to a new party president, holding a photograph...
---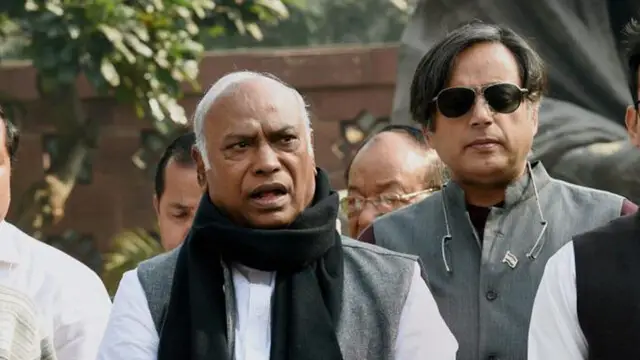 The counting agents of Mallikarjun Kharge are Pramod Tiwari, Kodikunil Suresh, Gaurav Gogoi, Syed Nasir Hussain, Kuljit Singh Bagra and Gurdeep Singh Sappal. Karti Chidambaram, Atul Chaturvedi and Sumedh Gaikwal are among...
---
Digvijaya Singh met Shashi Tharoor on Thursday and the latter said they agreed that theirs is "not a battle between rivals but a friendly contest" among colleagues.
---
Hectic preparations were underway at the Congress headquarters for the ceremony where party president Sonia Gandhi will hand over the baton to her successor, Mallikarjun Kharge, the first non-Gandhi to head the outfit in 24...
---
Shashi Tharoor's close aide Aalim Javeri collected the forms from the office of the party's central election authority chairman Madhusudan Mistry at AICC headquarters in New Delhi on the first day of the start of the...
---