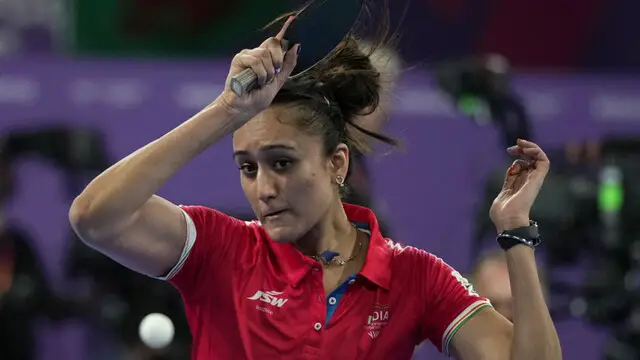 The 27-year-old, who won a historic bronze medal at the Asian Cup in November, reached the semifinals at the WTT Contender in Doha.
---
The Indian pair, ranked 16th in the world, lost 13-21 21-15 17-21 to the world No. 14 Stoeva sisters in a match that clocked an hour and nine minutes at the Axiata Arena.
---
India had a topsy-turvy year in different sports that the players represented.
---
The Indian Sports Ministry has sought an explanation from the Wrestling Federation of India (WFI) "within the next 72 hours", after Olympian wrestler Vinesh Phogat levelled serious allegations of sexually harassing female...
---
Haryana: The state's sports minister Sandeep Singh has however dismissed the allegations as baseless and called for an independent probe.
---
Despite cricket being India's most popular sport, hockey retains its connect with the public, especially during tournaments such as the World Cup and the Olympics.
---
Delhi is making its mark in the country in sports. India won 61 medals in the Commonwealth Games, of which sportspersons from Delhi won seven, Kejriwal said in his address.
---
Two-time Commonwealth Games champion Saina Nehwal has been named for next month's selection trials of Asian Mixed Team Championships, to be held in Dubai from February 14 to 19.
---