The evening darkness of May 19, 2016, was different. At the height of 27,230 ft on the Everest slopes, along with sub-zero temperatures and ghostly winds, a small yellow tent hanging out with ropes had a story to tell.
The day started early with me and Prabhakaran (a.k.a Prabhu) starting our ascent to Camp 3 on the northern face of Mt Everest. Prabhu, my climbing buddy and an IFS officer from Karnataka cadre, belonged to Tamil Nadu and carried the calmness of a saint with the strength of a gajraj. We had first met at the Himalayan Mountaineering Institute in Darjeeling. In 2015, we faced an avalanche at the Everest base camp that killed 18 climbers.
Wearing our 'zero' suits, tightening our crampons, and loading our backpack with oxygen cylinders, we slowly took small steps away from Camp 2 that had been our night stop. The winds were extreme, and we lost track of each other in no time, and ended up climbing the treacherous ascent of the mountain alone. The climb was steep with ridges where the nose and knee rubbed the mountain rocks; the eyes, dried in the hot sun, kept gazing up, hoping to find the next camp. After eight hours of a gruelling climb, the colourful tapestry of tents at Camp 3 caught my sight. It was my refuge for the next few hours.
Setting up the tent against the wind was no easy task. After which, I snuggled in my sleeping bag for a well-deserved rest. I panicked on checking my oxygen cylinder metre; the needle was hovering at 10 per cent. I tapped hard on the metre to check if it's working fine. I was left with less than 30 minutes of oxygen supply. At that altitude, which is infamously called a 'death zone', this meant certain death; no amount of blessing could have saved me. I looked out of the tent window to check if I could find Prabhu. He was nowhere to be seen. Trying to calm myself and economise my breathing, I prayed for Prabhu to reach the camp quickly.
I heard a few voices getting louder. Looking outside, I saw Prabhu sauntering towards the camp. His pace suggested he was tired of the journey, breathing heavily, he hunkered himself into the tent. Removing his heavy crampons, he settled in our two-man tent pitched on the highest camp on earth. At such heights, darkness engulfs mountains early, so the tent light was switched on. When I looked at the oxygen metre, the metre needle abruptly settled on the '0' radial. From that moment, I knew I was dying slowly!
With no oxygen left, I started feeling drowsy due to the thin air. In mountaineering lingo, it is called the 'kiss of death', a hypoxic condition where the brain slows down due to deoxygenation. Tired from the climb, Prabhu rested to regain strength for the summit push that night. I desperately tapped on his shoulder, whispering that my oxygen cylinder was empty. Hanging out of a tent in the infamous death zone of Mt Everest, I didn't know my fate. Knowing that this could lead to certain death, he shouted to climbers in the adjacent tents for help. The wind was still blustering strong enough to let anyone hear us.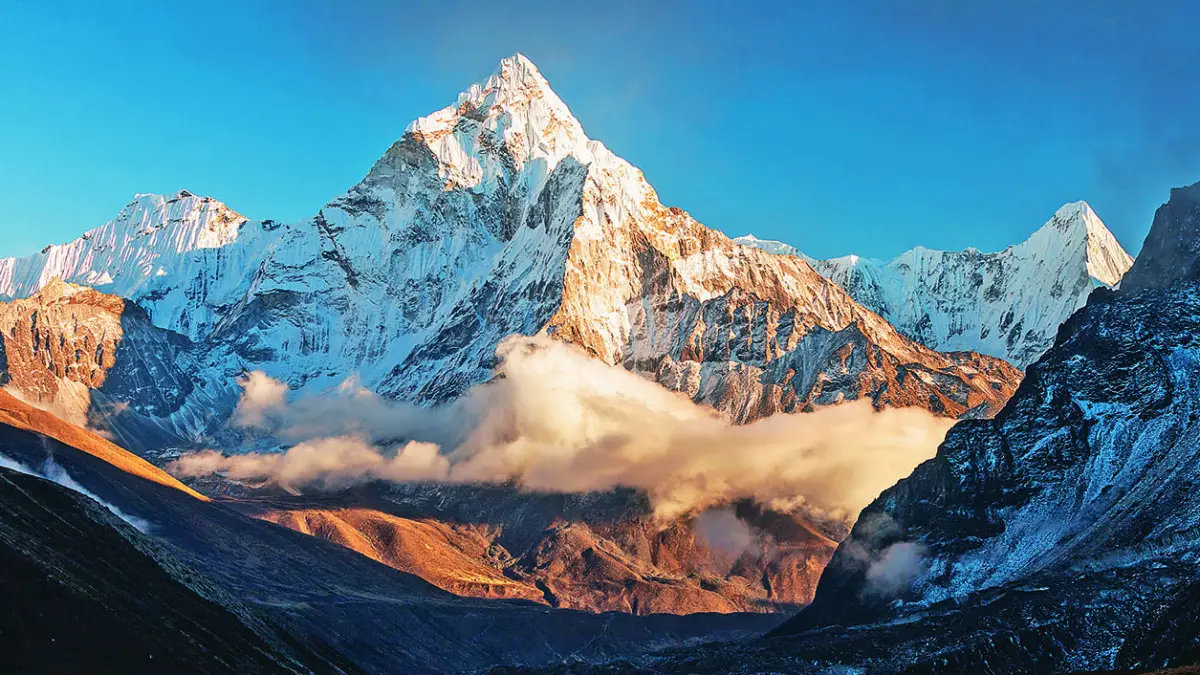 Then, Prabhu checked his oxygen metre, and it had 30 per cent capacity. Without hesitation, he removed his face regulator and handed it to me to breathe. Taking my first breath, I could feel life returning to my body. We knew this was our only hope till someone came for our help. So, we kept on shouting out for help. Placing the regulator between us, we kept breathing from it. Knowing that if no one came to our aid, we would be a lost story in these mountains. Luckily, a few climbers coming from Camp 2 heard us. They came for our help and provided us with an extra oxygen cylinder. For those 90 minutes, Prabhu and I had 'shared breaths', 'shared life' that could have been our last one.
In hindsight, I wonder what made Prabhu share his oxygen with me when it could have cost him his life too. Predictive models like game theory or rational choice theory argue that humans are rational agents, maximising their self-interest. I wonder how Prabhu overcame his self-interest and chose friendship over reason. Was this not a zero sum game? In my view, our moral choices are regulated by societal supervision. But social contracts did not extend to the inhospitable heights of Mt Everest. I wonder what drove Prabhu's generosity and large-heartedness. On peaks, where not even a blade of grass grows, how could kindness still sustains itself?
I asked Prabhu why he did that. He always said smilingly that I don't know any other way, and who would have made fun of you if you died on the Himalayan slopes. He has always been unassuming in his act of unparalleled kindness.
What causes people to act to favour their friends? What compels them to expand their circle of empathy and understanding of interest to include those around them? Perhaps these bonds form in universities as friends cover up for each other's absence in classes. Or through acts of mischief and subterfuge. I fondly remember a friend sneaking in boiled eggs into a Brahmin household for me. Or perhaps it is part of an unending dialectic to protect each other at the risk of certain peril. My friend took the fall for my first bike accident. His words of reassurance still ring in my ears: "Bhai, main sambhaal lunga, fikar na kar (Bro, I will handle it, you don't worry)."
The answer is hidden in the idea of friendship, a bond of trust, faith, and selfless giving. Friendship is like a sherpa who never gets tired of being kind, watching your back, and standing like a rock through the rugged and steep journeys of our lives. It is the one which insulates you from the cold and brutal winds, which hit our lives every day. Friendship is a comfort which holds on to you when you face an avalanche of miseries or fall deep in the crevasses of despondency. Prabhu is my friend.
On May 20, 2016, Prabhu and I successfully summitted Mt Everest. We were on top of the world. No amount of training and prior knowledge could have helped us through what we endured. In Hin­di, Prabhu means god, and for me, he was a gods­end. A message to my readers: we struggle each day to climb our personal 'Everest'. But to climb everyone is not merely to extend the limits of human ambition; rather, it is to learn the significa­nce of compassion and friendship. There's alw­ays room for your friends at the top. In my experience, you can't even get there without them.
(Views expressed are personal)
---
Suhail Sharma is a Maharashtra cadre IPS officer and currently a scholar at University of Oxford, studying policy and law