Prime Minister Narendra Modi, who is in Tokyo to attend the state funeral of the Japanese leader, earlier joined several global leaders to pay floral tribute to Shinzo Abe who reshaped Japan's foreign policy.
---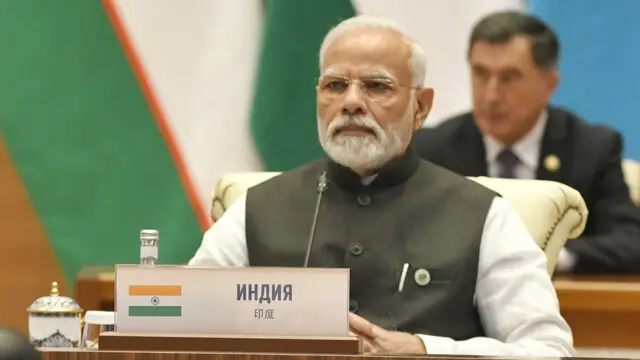 PM Narendra Modi will also have a bilateral meeting with Japanese PM Fumio Kishida and also meet Shinzo Abe's wife, the officials said.
---
The IB has instructed Delhi Police and other states to monitor radical groups ahead of Independence Day. 
---
Representatives from over 100 countries, including more than 20 heads of state and governments, are expected to attend Abe's funeral on Tuesday.
---
Japan's Prime Minister Fumio Kishida shuffled his Cabinet earlier in August to purge seven ministers linked to the groups.
---
Earlier on Monday, US Secretary of State Antony Blinken met with Kishida to offer condolences and deliver a letter from President Joe Biden to Abe's family.
---
Tokyo was under maximum security, with a large number of uniformed police mobilize around the Budokan hall, where the funeral is being held, and major train stations. Roads around the venue are closed throughout the day, and...
---
Former Japanese Prime Minister Shinzo Abe was shot dead on Friday during an election campaign event.
---