Saudi Crown Prince Mohammed bin Salman's interview was airing shortly after President Joe Biden met with Israeli Prime Minister Benjamin Netanyahu while both were in New York for the meeting of the UN General Assembly.
---
Prime Minister Narendra Modi and Saudi Crown Prince Mohammed Bin Salman Bin Abdulaziz Al-Saud reviewed the bilateral relations at the first meeting of the India-Saudi Arabia Strategic Partnership Council.
---
The joint connectivity project aims to connect Gulf and Arab countries through a network of railways that would also be connected to India through shipping lanes from ports in the Middle East region, according to the...
---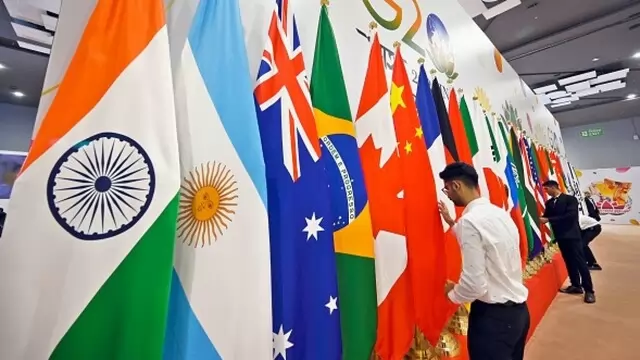 Sartaj Chaudhary writes about the churn in the global world order and India's place in it.
---
The United States National Security Advisor said that a memorandum of understanding will be signed by the countries to explore a shipping and rail transportation project which will enhance the flow of commerce, energy and...
---
Prime Minister Narendra Modi attended the Leaders' Retreat along with his counterparts from China, South Africa and Brazil.
---
Mumbai City has been assigned to the same group, and the Indians are eager to face Hilal and, in particular, its Brazilian superstar, Neymar.
---
Abdulrahman Al-Fageeh, CEO of Saudi Basic Industries Corporation (SABIC) is leading a delegation of Saudi Arabia's top business leaders set to represent the Kingdom's business interests in the upcoming B20 India Summit...
---