As of May 2023, more than 110 million people have been displaced around the world. With countless fleeing conflict-ridden countries like Ukraine, Afghanistan, Syria, Myanmar, South Sudan and others, the number of people...
---
Poetry, with its maximum frankness and emotionality, breaks all the check valves that allow you to experience the war as a huge trauma and not go crazy
---
Filmmaking has become a casualty of the Russian war on Ukraine, with filmmakers finding it difficult to work on their craft, owing to a funding crunch, and make ends meet.
---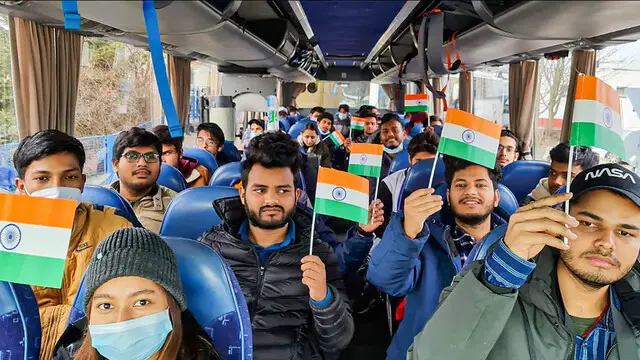 The journey of the evacuation of Indian students in Ukraine wasn't all that simple. Students narrate tales of how they were held hostage with no way to escape.
---
In his War Diary, poet Ilya Kaminsky, the author of Deaf Republic, describes the horrors of war and its paradoxes through his incisive tweets
---
With the war protracting, a fatigue is setting in Poland, and many like Marek Kubicki, who is a doctor and provides free medical aid to refugees, are now excited more about the FIFA World Cup 2022 than what's happening in...
---
Flags from Russia and Belarus were banned from the site of the Australian Open on Tuesday after more than one was brought into the stands by spectators on Day 1 of the year's first Grand Slam tournament.
---
Driven by the everyday bravery and resilience of ordinary Ukrainians, the truculent artists of the country have the same vision of victory as their those responding to the invasion on the frontlines.
---