Additional Delhi Metro Rail Corporation (DMRC) personnel will also be deployed at stations to cater to the extra rush of commuters by operating additional ticket counters, they said on Tuesday.
---
Details about the number of passengers onboard the plane could not be immediately ascertained.
---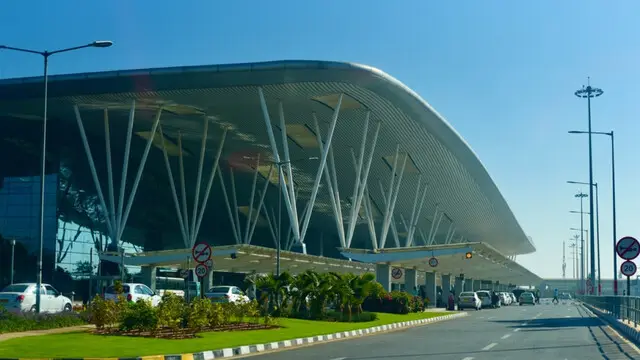 Bangalore International Airport Limited (BIAL) — the operator of BLR Airport, in collaboration with GrayMatter Software Services, has created 'BLR Pulse', an omnichannel platform. 
---
Patnaik said these bus stands are modern and have facilities for passengers, drivers and transport workers. 
---
Carrying of alcohol was banned in the Delhi Metro till recent except on the Airport Express Line, the DMRC said in a statement in response to a query from PTI.  
---
The tickets will be valid till the end of the business day. But once entry is done, passengers should exit within 65 mins from the destination station. For exit at the source (origin) station, passengers should leave within...
---
There were 20-22 passengers in the coach and they were shifted to other coaches immediately. No injury to anyone was reported in the incident, the official told PTI.
---
On Monday, An IndiGo plane from Chandigarh to Ahmedabad experienced tailwinds during landing and did a go-around before making a safe landing a short while later, according to the airline.
---