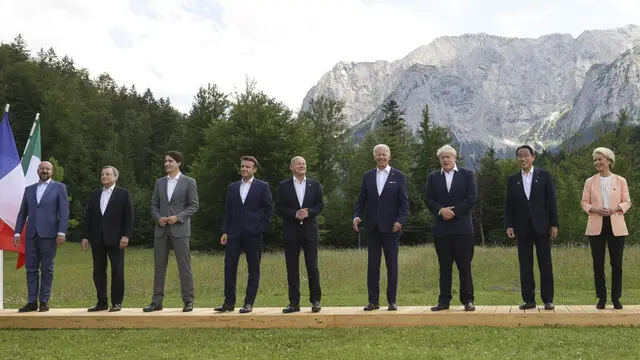 G-7 takes a leaf out of China's book and announces infrastructure projects in developing countries to balance China's BRI. The price cap on Russian export of oil is a complex issue that will be difficult to implement.
---
Johnson is scheduled to meet with leaders in Abu Dhabi and Riyadh for talks on energy, regional security and humanitarian relief as part of what Downing Street described as the UK's efforts to galvanise global action on the...
---
Industry players expect prices of cooking oils to remain stable as the supply of domestic mustard oil will improve from next month. Harvesting of mustard seeds crop is about to start.
---
India spent $13.7 billion in March alone when oil prices surged to a 14-year high. This compared with $8.4 billion spending in the same month last year.
---
Major Indian oil companies such as ONGC, Oil India Limited (OIL), Indian Oil Corporation (IOC), and BPCL have invested in Russian energy projects, according to the report. 
---
In India, the shares of oil companies—ONGC and Oil India Limited jumped as much as 2 per cent to hit an intraday high of Rs 166.50 and Rs 224 respectively. 
---
The government is selling up to 1.5 per cent of its stake in the country's top oil and gas producer ONGC at a floor price of Rs 159 per share.
---
The block is one of the 41 areas that the company had won in the first round of the open acreage licensing policy (OALP) bid round in October 2018.
---