The separatist amalgam Hurriyat has appealed international human rights organisations to play their part in ensuring that the 'conflict is resolved'.
---
Following 5 August 2019, there have been several instances of attacks on lower rung police constabulary, non-locals and Kashmiri Pandits in Jammu and Kashmir.
---
Kashmir: Two people from Punjab's Pathankot have been injured in a militant attack in J&K's Pulwama district.
---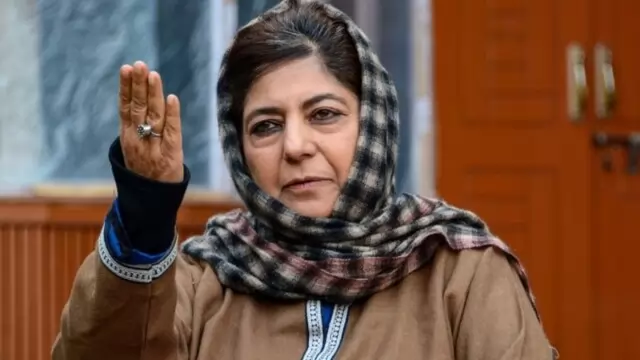 Jammu and Kashmir: Former CM Mehbooba Mufti has questioned the police claim that terrorists managed to kill arrested hybrid militant while he was in custody, saying it 'defies logic and deserves a thorough investigation'.
---
Kashmir: The militants on Monday fired at two non-locals and left them injured in Pulwama district of south Kashmir. This is the second attack by militants in the district on non-locals within 24 hours.
---
Jammu and Kashmir: Monish Kumar and Ram Sagar, both residents of Uttar Pradesh's Kannauj, were killed in a grenade attack by terrorists while they were asleep in their rented accommodation in Shopian district in the early...
---