Experts have said there is no need to panic and people should follow Covid-appropriate behaviour and get booster vaccine doses if they have not already.
---
India recorded 243 new coronavirus infections, raising the tally to 4.46 crore
---
Allaying fears about BF.7 variant of coronavirus, a prominent scientist on Friday said it is a sub-variant of Omicron strain and that India need not worry too much
---
European Union nations will try again to mold a coordinated approach on if and how authorities should check incoming airline passengers from China
---
Mumbai on Monday reported five Covid-19 cases, which took the tally to 11,55,098
---
The discovery of this Covid-like virus has led experts to call for vaccines that protect against all types of coronaviruses.
---
Delhi logged nine fresh COVID-19 cases with a positivity rate of 0.22 per cent, according to data shared by the city health department
---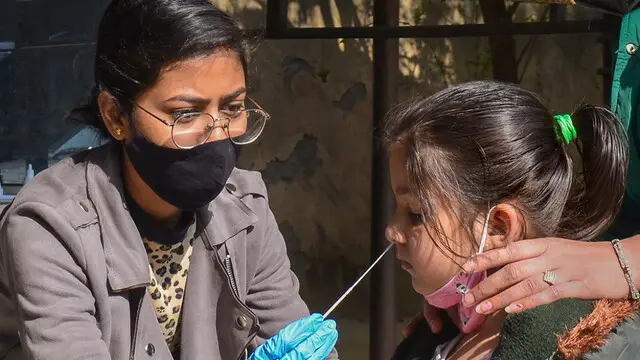 The active cases comprise 2.04 per cent of the total infections, while the national COVID-19 recovery rate increased to 98.71 per cent.
---