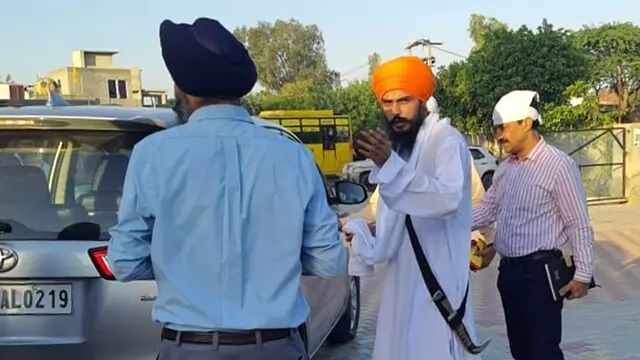 Amritpal Singh was arrested by the Punjab Police at around 6:45 am from village Rode after absconding for more than one month.
---
According to Delhi police, the list of five accused also includes Ansar, the alleged "main conspirator" behind the violence, and Sonu, who was seen in a video opening fire during the violence on Saturday
---
Today you can go in without bail for a tweet or for stating that cow urine can't cure Covid. But the history of this Orwellian nightmare is long. How do the various states stack up?
---
The Home Ministry said that the scheme does not apply to those prisoners who were convicted with death sentence, life imprisonment, rape, terror charges, dowry deaths and money laundering cases.
---
The life a terror accused returns to after ­acquittal is nothing like what was snatched away. The tragedy doesn't end outside jail.
---
Unwarranted curtailment of individual liberty in the name of counter-terrorism by the State is the greatest tragedy of our times.
---
Initially, several places in Uttar Pradesh saw violence, which included stone-pelting at Prayagraj. People raised slogans and pelted stones in the Atala area of Prayagraj. Eventually, massive protests were also reported in...
---
Kishorchandra Wangkhem was arrested following a Facebook post, allegedly put up by him in Manipuri language, sardonically stating to the effect that cow dung and cow urine were not the medicine for treating Coronavirus.
---