Last year, work of debris removal was undertaken in the south west area of the monument, which was built in the 17th century by the Mughals.
---
The edifice, often shown in films, television series and advertisements, as a representative image of Kolkata, was designed by William Emerson, the chief architect, with inputs from the supervising architect, Vincent Jerome...
---
After five days of unveiling the statue, it was vandalised with black paint and marked with the logo of a white supremacist group
---
With new statues being erected, and the old being vandalised, these sculptures have played a larger role in shaping the political discourses over the years. 
---
How Delhi holds within its embrace stories of Queer love that have transpired, and continue to do so, within the foundations of its five-thousand-year-old ruins.
---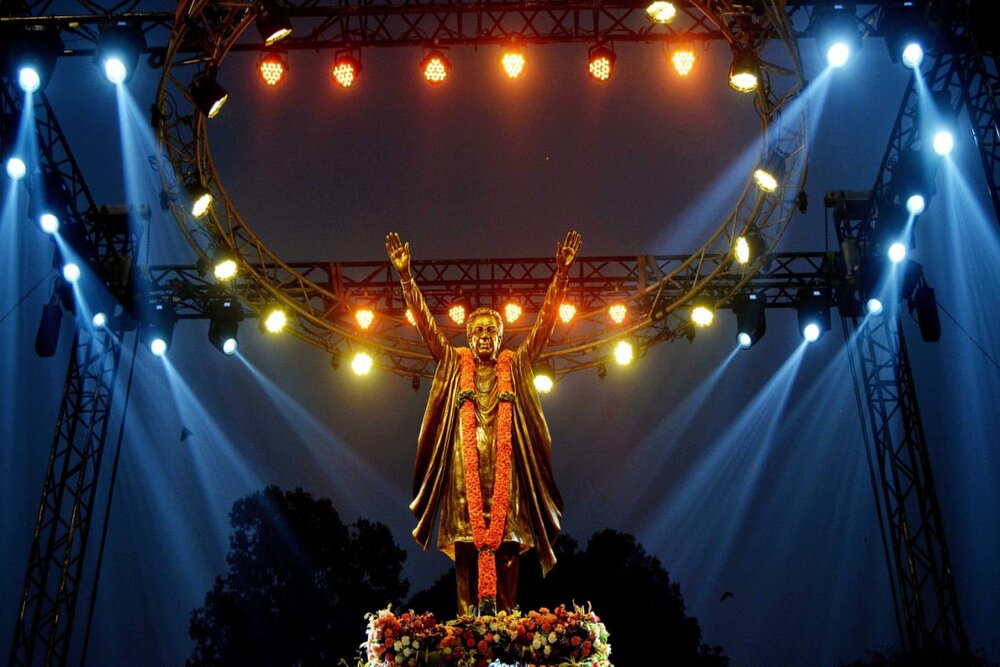 Today marks Shiv Sena founder Bal Thackeray's 95th birth anniversary
---
The minister, who also holds the environment portfolio, also said that the state is aiming to meet 25 per cent of its electricity needs through renewable sources.
---
In September, Tata Projects Limited won the bid to construct the new parliament building at a cost of Rs 861.90 crore.
---