Announcing the German chancellor's visit, the Ministry of External Affairs (MEA) said on Monday that Scholz will be accompanied by senior officials and a high-powered business delegation.
---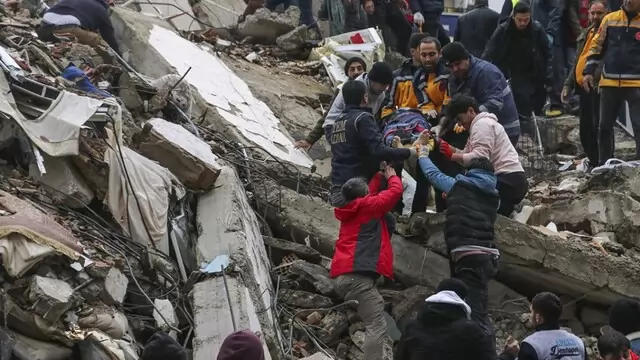 In the wake of tragic earthquake that struck North-Western Syria on February 6,  causing massive destruction and loss of precious lives, the government of India has despatched six tonnes of emergency relief assistance...
---
About Modi's meeting with Santokhi, the Ministry of External Affairs (MEA) said the talks focused on cooperation in areas of mutual interest including hydrocarbons, defence and maritime security.
---
The Indian Army is running a field hospital in earthquake-hit Turkey that's treating hundreds of patients every day.
---
According to External Affairs Minister S Jaishankar, India had engaged all the major countries within two years after Atal Bihar Vajpayee handled the diplomatic situation following the 1998 nuclear tests.
---
The lists of nuclear installation and facilities were exchanged as per the provisions of the Article-II of the 1988 Agreement on Prohibition of Attacks against Nuclear Installations and Facilities. This practice of...
---
The number of Indians residing in Turkey is around 3,000 out of which about 1,800 live in and around Istanbul, while 250 are in Ankara and rest are spread all over the country, according to the official.
---
A Hindu woman was allegedly brutally murdered in Pakistan's Sinjhoro town on Wednesday. The 40-year-old woman was beheaded, reports said.
---