On Wednesday, Mumbai Police removed extra vehicles from the security convoys of Shiv Sena (UBT) chief Uddhav Thackeray, his wife Rashmi, and son Aaditya, an official said.
---
Shiv Sena faction led by Maharashtra CM Eknath Shinde, in a video message claimed the Mumbai Police have found 4,682 'fake' affidavits and registered a criminal case against unidentified persons based on a complaint.
---
Maharashtra: Champa Singh Thapa, the trusted Man Friday of Shiv Sena patriarch Bal Thackeray, had served him devotedly for 27 years before the Thackeray senior's death in November 2012.
---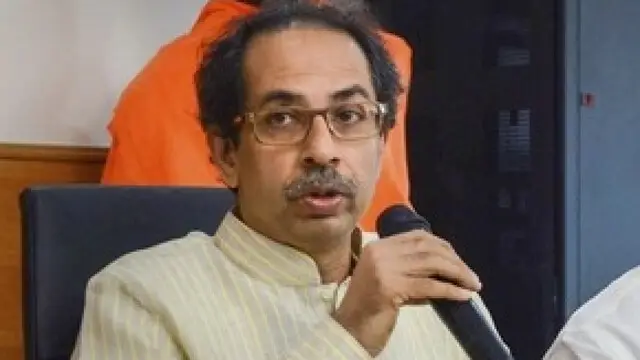 Bawankule, in another tweet, claimed a formal invitation was given to Thackeray and NCP chief Sharad Pawar on November 15 in connection with a meeting related to G20 programmes but the Shiv Sena (UBT) chief chose to hold a...
---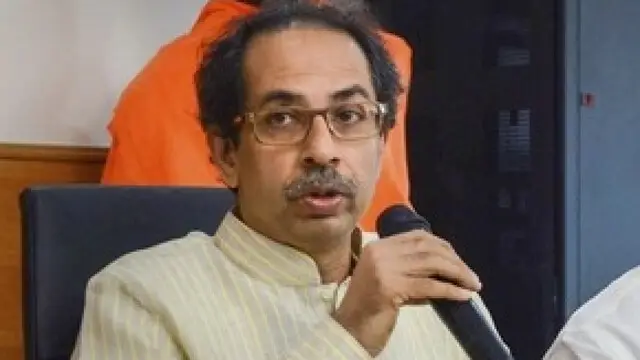 Uddhav Thackeray led Maha Vikas Aghadi government in Maharashtra had collapsed after a revolt by Eknath Shinde and 39 other legislators against Shiv Sena leadership.
---
The incident took place on July 6, when Sena functionary Bhagwan Kale (55) along with other party activists went to Thackeray's residence 'Matoshree' in Bandra area of Mumbai to declare their support to him.
---
Maharashtra: The Election Commission on Monday allotted 'flaming torch' (mashaal) election symbol to the Uddhav Thackeray faction of Shiv Sena, rejecting their claim to the 'Trishul' citing religious connotation.
---
NCP leader Fahmida Hasan Khan said she wanted to read the Namaz, Hanuman Chalisa, Durga Chalisa, Namokar Mantra and more outside PM Modi's official residence in Delhi.
---