A unique podcast aims to create awareness about the marine ecology and ecosystem around Mumbai
---
According to the Ministry, the three goals for the drives are to consume judiciously, dispose of waste carefully and separate biodegradable and non-biodegradable waste at home
---
You carry it every time you hit the beach or high altitudes or when the weather shows bountiful summer sun rays. But few people know that sunscreens may contain harmful chemicals that cause damage to marine life. Next time,...
---
A United Nations treaty aimed at protecting marine life failed to reach objectives resulting in the suspension of the negotiations being held in New York.
---
Also called the lungs of the Earth, the oceans absorb 25% of the carbon dioxide released into the atmosphere
---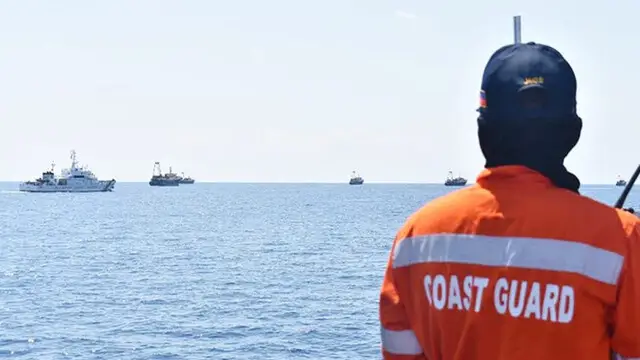 The Ports, Shipping and Waterways minister further said during the height of the pandemic, more than 2,10,000 Indian seafarers served on Indian and foreign ships in 2021.
---
Actress Amy Jackson, who has acted in several Tamil films, has expressed her anguish and anger at the brutal slaughtering of 100 Bottle Nose dolphins on the Faroe Islands.
---
Moving over the regular highways, Galapagos will soon be home to an ocean highway, strictly for marine organisms 
---