Over 31 lakh pilgrims have arrived at the Gangasagar Mela, considered the biggest religious congregation after the Kumbh Mela, till Friday evening since January 5.
---
Besides sweeping away a simpler way of life in the Himalayan state of Uttarakhand, rapid changes have cast a long shadow on the fragile ecology
---
The story of how the Ganga's longest tributary, Yamuna, came to be
---
Stating that the Centre has not paid any heed to her repeated requests to build a bridge over the Muri Ganga river to help pilgrims reach Sagar Island easily, Banerjee said her government is preparing a detailed project...
---
It has gained respect internationally as a great power … when the country reaches 100th year of Independence, India will occupy the top position in the world," Shah predicted.
---
The apex court was hearing an appeal filed by a PAC driver (since deceased) challenging the order of dismissal passed by the Disciplinary Authority which had held him guilty for causing an accident under the influence of...
---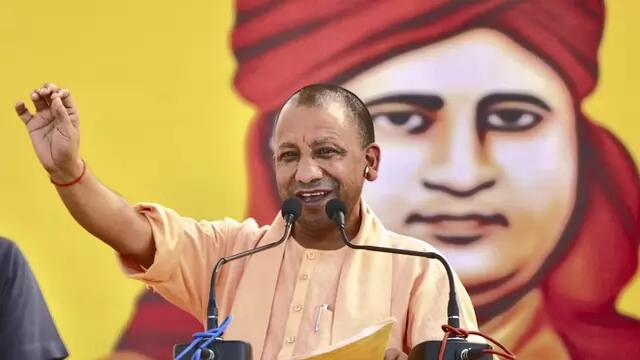 "The Uttar Pradesh government has decided to increase the cycle allowance of Rs 200 given to policemen to Rs 500 (per month) as motorcycle allowance," Yogi Adityanath said during his address at the Police Memorial Day Parade...
---
During the second wave, Kumbh Mela was called a 'super-spreader event'. Cut to 2022, will Gangasagar Mela be a mistake the country has been trying to evade?
---