Lt Governor Manoj Sinha quoted poets Shahryar and Faiz Ahmad Faiz but at the same time, he said, his government will not buy peace in Jammu and Kashmir but will establish peace. To a selected audience comprising police...
---
In 2019, the Yatra was cancelled midway ahead of the Centre abrogating Article 370 provisions of the Constitution. The pilgrimage did not take place in 2020 and 2021 due to the Covid-19 pandemic.
---
According to the academic consultants in the valley, having returned from war-torn Ukraine, Kashmiri medical students are showing interest in continuing their studies in Bangladesh and other southeast Asian countries.
---
The bus, carrying over 36 passengers, was on its way to Poonch from Gali Maidan when it met with the accident near the Brari Nallah in the border belt of Sawjian, according to officials.
---
This young prodigy is dedicated to serving people with their utmost passion. He is behind the exceptional philanthropic realm and engraved his name among the great by working for his community for the last ten years.
---
Wazwan, a term which is coined from the Kashmiri words 'waz' (cook) and wan (to spread), is a traditional Kashmiri feast served at weddings and other festivals and can include up to 36 dishes.
---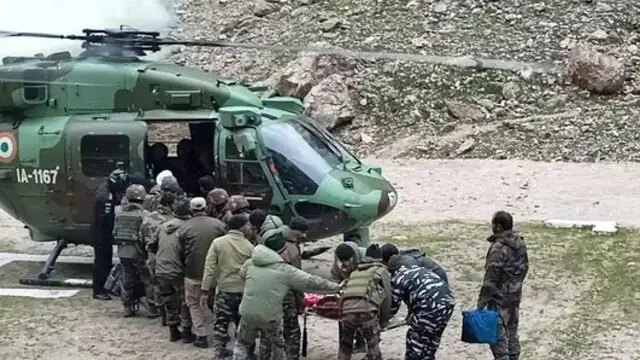 Amarnath Yatra has been suspended from Jammu to two base camps in Kashmir due to bad weather. No fresh batches are allowed to proceed to Kashmir from Jammu.
---
Spearheaded by a man named Aamir Farooq, Floating Cinema is a one-of-a-kind concept on cinema watching that was introduced in the iconic Dal Lake of Srinagar and now plans to go pan-India.
---