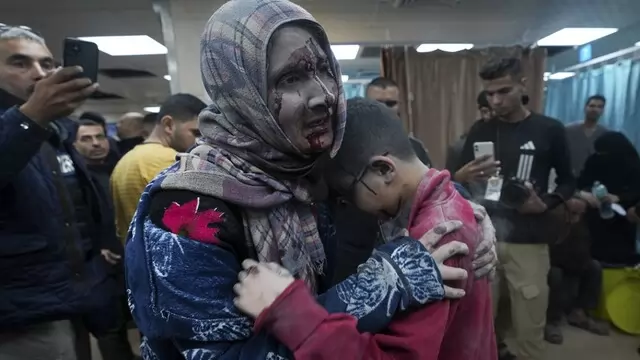 According to Gaza's Health Ministry, over 2,200 Palestinians have been killed so far since the December 1 collapse of the truce. About two-thirds of the deceased Palestinians were women and children.
---
When Israeli Prime Minister Benjamin Netanyahu linked the Hamas' October 7 attack to the Holocaust and roared 'Never again', only those for whom Israel can do no wrong failed to recognise what Netanyahu had actually...
---
If anything could explain the unconscionable abandonment of the Palestinians, it is theopolitics—a dangerous mix of misinterpreted theology and geopolitics
---
As the Israeli bombardment continues, Gaza hospitals grapple with an influx of casualties, revelations emerge from the Oct. 7 cross-border attack on Tel Aviv's Nova music festival, and mourners on both sides bid farewell to...
---
As war continues to ravage between Israel and Hamas, the trail of destruction can be witnessed on both sides.
---
The four-day-long humanitarian pause allowing a trickle of aid into Gaza after nearly two months of indiscriminate bombing and 16 years of blockade offers bare respite for civilians, no more than that
---
Several Palestinians are displaced by the Israeli bombardment of the Gaza Strip gather at a tent camp, in Rafah, southern Gaza strip.
---
The sound of lullaby is deep, it endures on the landscape; it refuses to die even in death
---