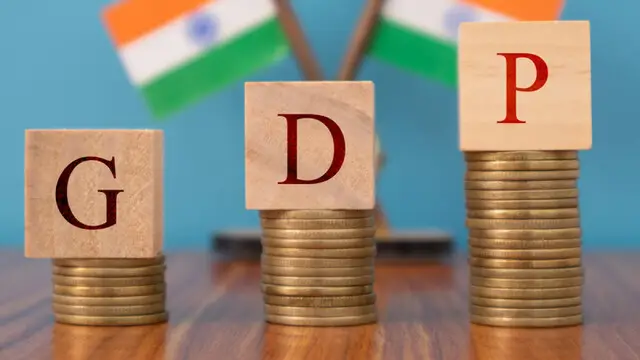 With the probability associated with a recession in major industrial countries this year trimming, several economic indicators such as the tight labour markets and reduced risk spreads post the US banking crisis suggest that...
---
The apex bank has also revised GDP growth marginally upwards from 6.4 per cent to 6.5 per cent for the current financial year.
---
However, the ratings agency revised downwards India's growth estimate for 2022 to 6.8 per cent from 7 per cent
---
This is primarily because of a stronger outturn in the first quarter and near-term momentum.
---
The National Statistical Office, in its second advanced estimate, has retained GDP growth at 7 per cent for the full year, which factors in a growth of 5.1 per cent
---
As per an SBI report, corporate margin seems to be under pressure as reflected in results of around 3,000 listed companies
---
Describing AI as a kinetic enabler of the digital economy, the minister said it is a very important and valuable layer on the progress that has been made by the startups and innovation ecosystem over the last several years...
---
The ratings agency said that the growth momentum of the first half of FY23 is not expected to sustain in the second half of the year
---