Accusing the ruling BJP of making the election system corrupt, the former Chief Minister said he hoped that the Election Commission would conduct free and fair elections.
---
A video of the incident, which took place in Khamkhed village in Patur taluka of Akola on Friday, has surfaced on social media. Members of the accused man's family had been elected to the gram panchayat since the last 30...
---
Congress General Secretary Jairam Ramesh also accused the Aam Aadmi Party and the AIMIM of colluding with the BJP, saying they were "informal alliance partners" of the ruling party.
---
Thousands of demonstrators bypassed security barricades, climbed on roofs, smashed windows and invaded all three buildings, which were believed to be largely vacant and sit on Brasilia's vast Three Powers Square.
---
Party in-charge Rajeev Shukla said that all 40 newly elected Congress MLAs have adopted a single line resolution authorising the party high command to name the Chief Minister as there was no consensus on a single name.
---
The Gujarat Congress has been decimated to the extent that it may not qualify even for a leader of opposition's post in the State Assembly.
---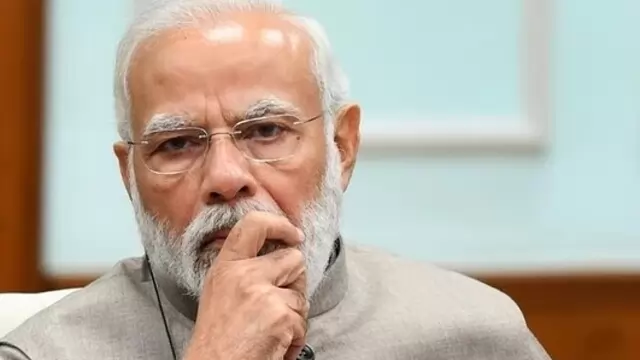 Prime Minister Narendra Modi congratulated Pushpa Kamal Dahal "Prachanda" on Sunday on being elected as the new leader of Nepal
---
Though the Congress has been routed in Gujarat by the BJP, its impressive win in Himachal has given it a cause to cheer
---