NDRF teams are closely monitoring developments. All efforts are being taken to ensure zero casualty and minimum damage to life and property, said an official.
---
The state government had introduced the 'Krishak Bandhu' (friends of farmers) scheme in January 2019 to provide financial assistance to all farmers for agricultural purposes and to provide social security to the farm...
---
The announcement was made after Modi held a review meeting here with Gujarat Chief Minister Vijay Rupani and top officials to assess the damage caused by the cyclone.
---
The cyclone would have wind speeds of 75-85 kmph gusting to 95 kmph on the Andhra Pradesh coast and 45-55 kmph gusting to 65 kmph on Odisha coast.
---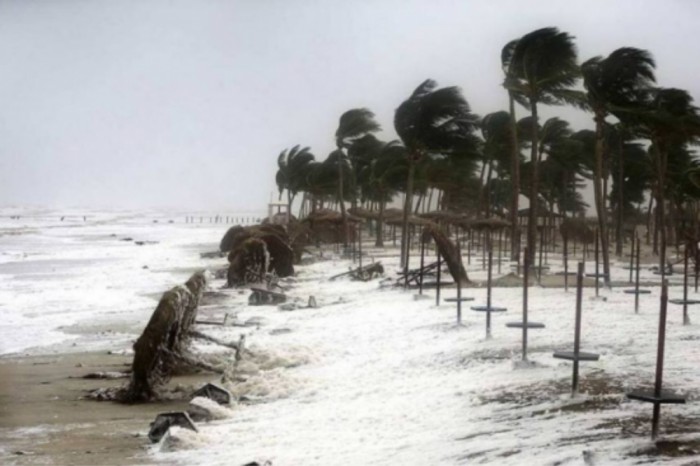 The Indian Meteorological Department has said there are cyclonic depressions over Bay of Bengal, which would continue to bring down rains in coastal state Odisha for next two weeks.
---
The Navy said its personnel, battling extreme weather, have so far rescued 186 of the 273 people who were onboard barge P305 and also two from tugboat Varaprada.
---
"The well-marked low pressure area intensified into a depression and is now moving towards the coast in the northwestwards direction," said an IMD official.
---
The Navy on Tuesday morning also deployed the P-8I long-range, multimission maritime patrol aircraft to join the search and rescue operations
---