The Kailash-Mansarovar yatra through the Lipulekh Pass, which was postponed due to the Covid pandemic, has not resumed.
---
"Many of these countries were from the Global South. I am sure that supporting equal access to resources will be a top priority for the WHO in the coming years," he said.
---
Once key element of the economic landscape of Shimla, Kashmiri migrant workers today struggle to find work. They are yet to overcome the trauma of the Covid-19 lockdown and the consequent unemployment crisis.
---
With a lower aerosol content, there is less cooling, and thus less "masking" of the warming effect of the significantly longer-lived climate gases.
---
After cancellation of PNRs, the ticket fare is refunded to the passengers.  The inability to provide confirmed tickets to passengers has been a recurrent problem with the national transporter.
---
'Balika Vadhu' actress Mahhi Vij, who has tested positive for Covid-19, is taking all the precautions and staying away from her kids.
---
In June last year, health experts in Britain had reportedly warned the UK government to be prepared for 'Disease X' amid reports of cases of poliovirus being detected in sewage samples in London, monkeypox, Lassa fever...
---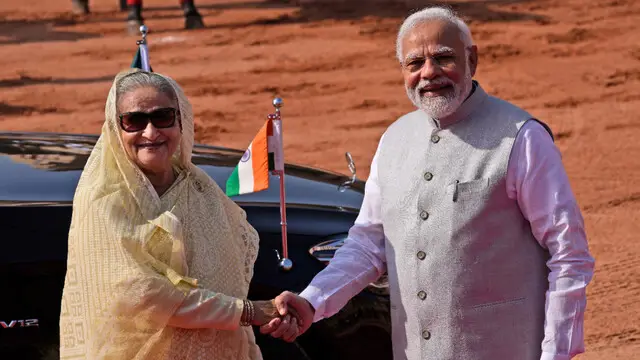 Sheikh Hasina and Prime Minister Modi inaugurated a Rs 377 crore pipeline to transport diesel from India to northern Bangladesh on Saturday, cutting costs and cutting carbon footprints.
---