The upcoming polls would be historic as the new chief would replace Sonia Gandhi, the longest-serving party president. And a number of Congress state committees have shown support for Rahul Gandhi.
---
Representatives of the Congress committee requested Gandhi to file nomination for the post of the Congress president while considering "sentiments of all", said the resolution.
---
Tharoor has been a member of the G23 and a signatory to the letter to Gandhi demanding organisational overhaul. The G23 has also been critical of the Congress leadership.
---
AICC general secretary in-charge communications Jairam Ramesh, speaking to the media during the break between the first and second leg of the days' Bharat Jodo Yatra, said, 'Anybody is free and welcome to contest in the...
---
After Rajasthan, Chhattisgarh and Gujarat units of the Congress demanded that Rahul Gandhi be made party chief, the party's Tamil Nadu, Maharashtra, Bihar, J&K and Mumbai units passed resolutions calling for his elevation to...
---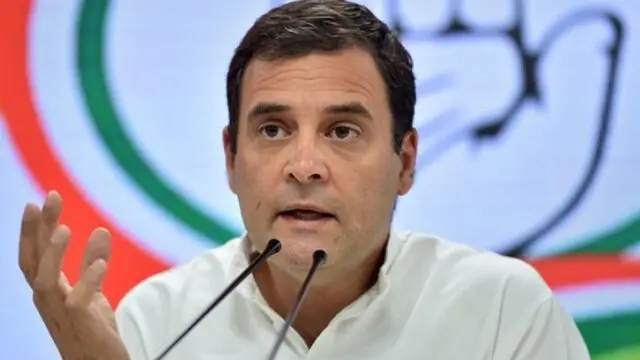 Rahul Gandhi was earlier the Congress party president during 2017-19. He resigned from the post after party's poor show in 2019 polls.
---
The Rajasthan Pradesh Congress Committee has taken the lead in passing a resolution backing Gandhi for the post, triggering similar expressions of support from the party units in several other states.
---
Will the 'Bharat Jodo Yatra' infuse a fresh lease of life in Congress amid the exit of a veteran leader like Ghulam Nabi Azad?
---