Launching a scathing attack on Congress, the ruling BJP on Friday said shunning media or any other institution will do it no good and the party can only benefit by boycotting Rahul Gandhi as he has no strength.
---
Arvind Kejriwal's hypocrisy is on show, BJP spokesperson Sambit Patra told reporters as he noted that the Aam Aadmi Party government had recently warned people celebrating Diwali with firecrackers of legal action. 
---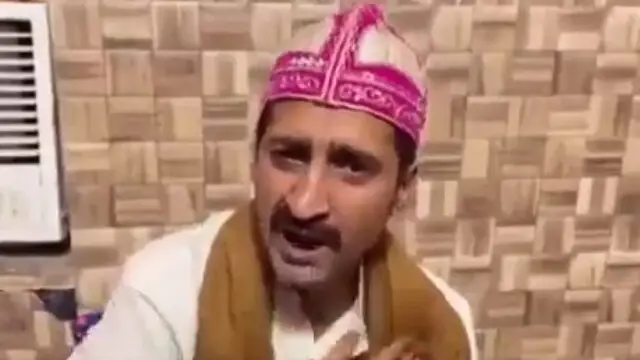 In the video, the cleric Salman Chisti is purportedly seen and heard announcing he would gift his house to anyone who brings Nupur Sharma's head to him. Chishti is also allegedly heard saying he would shoot her dead for...
---
BJP spokesperson Gaurav Bhatia said PM Narendra Modi enjoys the 'blessings' of over 140 crore people of the country and abusing him is like digging a hole in which the Congress will fall.
---
The top court allowed Nupur Sharma to move Delhi High Court for quashing of FIRs lodged over her remark and said all future FIRs would also be transferred to Delhi Police for investigation.
---
The apex court on Friday came down heavily on suspended BJP spokesperson Nupur Sharma for her controversial comments against the Prophet, saying her 'loose tongue' has 'set the entire country on fire' and that she is...
---
BJP spokesperson Sambit Patra cited reports of Karnataka Congress leader V S Ugrappa calling PM Narendra Modi 'Bhasmasur', a demon in Indian mythology, to hit out at the opposition party.
---
In a statement, the Vishva Hindu Parishad alleged violent demonstrations were held and stones pelted at temples and houses after prayers in mosques on June 10 as part of a well-planned conspiracy to defame India globally.
---