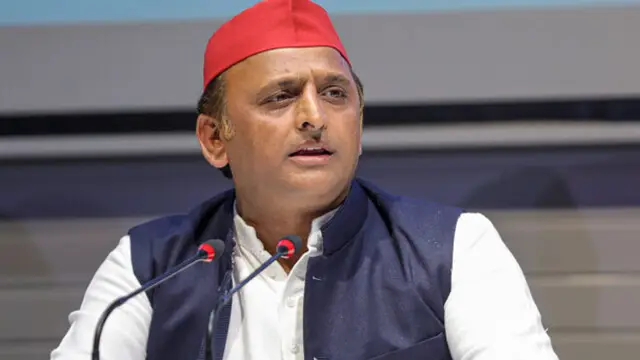 After inaugurating the ninth state-level convention of the party, Akhilesh Yadav said the SP worked hard to win the Uttar Pradesh Assembly polls held earlier in the year, but "those in power used every trick, misused the...
---
NDRF and SDRF teams have been deployed at different places in Andhra Pradesh as river Godavari remained in spate.
---
Today as the world celebrates the birth anniversary of Dr BR Ambedkar, more popularly known as Babasaheb Ambedkar, here are a few films that have been made about his life over the years.
---
Everyone in this world is born with certain rights, which provide a framework for our lives. Fundamental rights are inherent in every human being by birth. Although it is important to be aware of our rights, we fail to...
---
The meetings followed lengthy deliberations over the power-sharing arrangement in Maharashtra between the BJP and the Shinde-led faction of the Shiv Sena at the residence of Union Home Minister Amit Shah that began late...
---
Paying tributes to noted social reformer Jyotirao Phule on his birth anniversary, PM Modi said he was a multifaceted personality who worked tirelessly for social equality, women empowerment and boosting education.
---
No one dreams of becoming a publis­her. One is brought into it. So, what brings a Dal­it person to English-language publishing? A first-hand experience of the trials faced by publishers working with Dalit literature
---
Statue-building in post-colonial India has followed oppositional trajectories. While the State has tried to project Brahminical hegemony, the public has tried to reclaim the narrative.
---