Amritpal Singh, 21, whose death eventually was claimed to be a case of suicide, did not get the due protocols that Army martyrs get during last rites. This ignited concerns about the Agnipath scheme in Punjab and Himachal...
---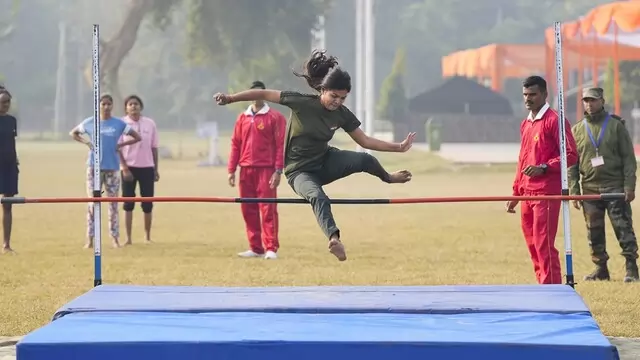 Congress general secretary Jairam Ramesh's attack on the government came over a media report which claimed that many youths who joined the Indian Army as 'Agniveers' were leaving training midway.
---
The Agniveers who have successfully completed the service period can apply with documentary proof against Centralised Employment Notifications issued by Railway Recruiting Agencies for recruitment of staff from open market...
---
The Indian Army said the guard of honour during last rites is not decided on the basis of whether a soldier joined before the Agniveer scheme or after it.
---
Over the course of 24-week military training, they achieved excellent physical standards, gained proficiency in handling different types of weapons and learnt basics of warfighting in various scenarios and terrain...
---
Rajya Sabha MP PT Usha, a noted former athlete, and cricketer Mithali Raj were present at the historic programme. Among those passing out were 272 female Agniveers.
---
In another colourful passing out parade organised at Kilahari Drill Square in Punjab Regimental Centre in Ramgarh a total of 184 Agniveers passed out in the presence of their parents.
---
The move comes after the scheme that provides for recruitment of youths aged between 17-and-a-half years and 21 years in the Army, the Navy and the Air Force, largely on a four-year short-term contractual basis, drew...
---