Adam Sandler is a widely recognized comedian, with an estimated net worth of around $440 million. While a significant portion of his income comes from his successful film career, he also generates earnings through his...
---
Adam Sandler is one of the greatest comedians of his generation. The comedian has influenced various comedians of this generation.
---
Hollywood star Jennifer Aniston has declared that Adam Sandler is one of her "absolute favourite people in the world."
---
Adam Sandler has performed in more than 50 movies. Each movie has left a special impact on the audience's mind. Here are top 5 movies of Sandler's film career.
---
Adam Sandler's family takes the spotlight in Netflix's "You Are So Not Invited To My Bat Mitzvah." The film, based on Fiona Rosenbloom's novel, features Sandler's daughter Sunny in the lead role and explores middle school...
---
Netflix is here with the sequel to the 2019 film 'Murder Mystery'. The film stars Adam Sandler and Jennifer Aniston in the lead role. Is the movie worth your time? Or can you simply skip it? Read the full movie review to...
---
Adam Sandler, the famous comedian has always managed to bring a smile to the faces of his fans. Here are some of the secrets through which Sandler has achieved heights of success.
---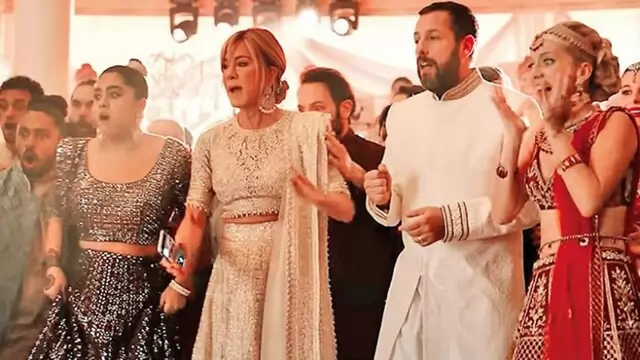 'Friends' star Jennifer Aniston speaks up on wearing Manish Malhotra's Chikankari Lehenga in her new film 'Murder Mystery 2'. The film also stars Adam Sandler.
---