A UN official speaking from Switzerland said 38 people had been killed Wednesday, a figure consistent with other reports though accounts are difficult to confirm inside the country.
---
Suu Kyi will now be remanded until February 17, according to Khin Maung Zaw, a lawyer asked by Suu Kyi's party to represent her.
---
Police were arresting protesters and using water cannons to try to disperse the crowd in Mandalay
---
Bullets, shell casings, and other projectiles were later found by local residents on one of the main streets and shown to journalists.
---
Biden said he has approved a new executive order enabling the US to immediately sanction the military leaders who directed the coup, their business interests, as well as close family members.
---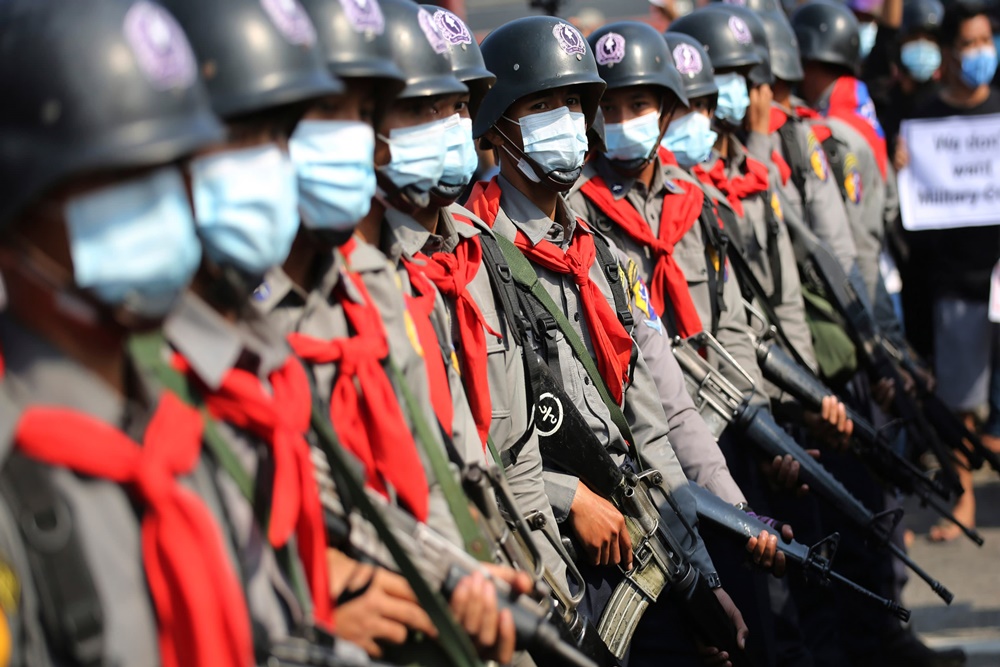 The decrees covering Yangon and Mandalay were issued on a township-by-township basis, and those which have become public so far have the same restrictions.
---
The call for a general strike was made Sunday by the Civil Disobedience Movement, a loosely organised group leading the resistance to the army's February 1 takeover.
---
The protesters at a major downtown Yangon intersection chanted slogans, raised a three-finger salute and carried placards saying 'Reject the military coup' and 'Justice for Myanmar'
---