Biden said termed Saturday's attack the "deadliest day" for Jews since the Holocaust.
---
The announcement came hours after Texas Rep. Troy Nehls said Thursday night that Trump had decided to back Jordan's bid. 
---
The conservative watchdog group Judicial Watch on Tuesday released nearly 200 pages of Secret Service records that it obtained through a Freedom of Information Act lawsuit.
---
Trump and other Republicans have tried to lay blame on the Biden administration, particularly citing the release of nearly $6 billion in frozen assets to Iran, a supporter of Hamas. Administration officials insist that money...
---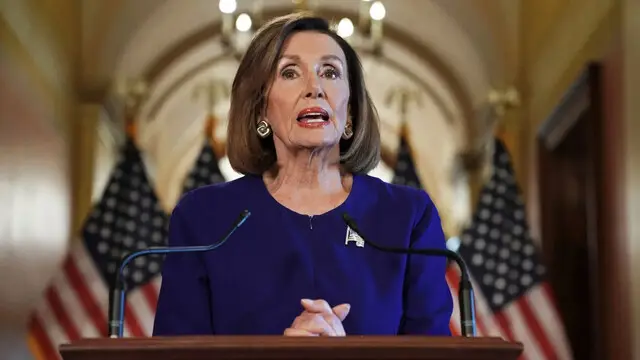 First elected to Congress in 1987, the Democratic leader made history becoming the first female speaker in 2007, and in 2019 she regained the speaker's gavel. 
---
The world's biggest security alliance is struggling to reach an agreement on admitting Sweden as its 32nd member.
---
"We very much appreciate our relationship with India on a defence level. We continue to foster a stronger defence partnership with India and that is something that I think you'll continue to see us do going forward,"...
---
Burns' visit, first reported by The Financial Times, comes as Washington tries to cool tensions with Beijing over the balloon and other recent conflicts between the world's two largest economies and geopolitical rivals. 
---