The current summer season was "challenging" due to weather changes and drop in temperature. However, the company's performance in the summer season was better when it exited than it entered, said Coca-Cola India
---
Sachdeva also demanded action against Power Minister Atishi for allegedly lying that farmers were provided free electricity in the city.
---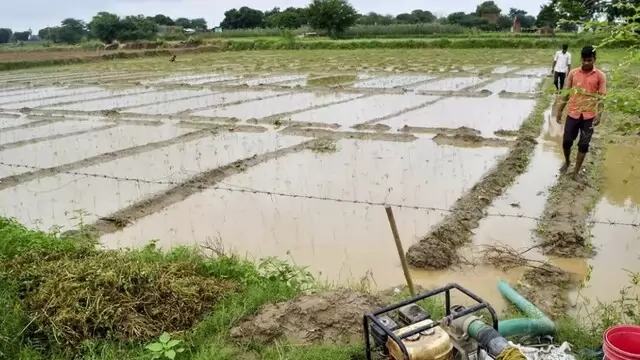 The ongoing unseasonal rains, hailstorms, and high winds have flattened wheat crops in West and North India. These weather conditions follow premature hot temperatures. This means that wheat, a staple across large parts of...
---
Strong winds on Sunday evening caused a huge neem tree to fall on the tin shed of Babuji Maharaj Mandir Sansthan in Paras village of Balapur tehsil in Maharashtra's Akola district. JCB machines were pressed into service to...
---
Experts say the weather change has especially led to a spurt in cases of influenza. Diarrheal illnesses related to the digestive system have also been observed in patients due to factors such as rising temperatures and...
---
Earlier also the the schools and colleges in Nagapattinam declared a holiday because of the unseasonal rainfall in Tamil Nadu owing to a depression off the coast of Tamil Nadu and Sri Lanka.
---
Former Haryana Chief Minister Bhupinder Singh Hooda demanded Rs 500 per quintal bonus for wheat farmers due to crop damage caused by unseasonal weather. The state government claims to be providing compensation transparently...
---
According to the India Meteorological Department, a depression had formed over the southwest Bay of Bengal, around 80 km away from the Sri Lankan coast and 400 km away from Tamil Nadu's Karaikal.
---