Heavy snowfall led to the cancellation of the Bundesliga match between Bayern Munich and Union Berlin due to safety concerns. Flight and other transport services have been disrupted
---
Eta is all set to become the first female assistant coach in the top divisions of Europe's 'big five' leagues that includes the English Premier League, La Liga, Serie A and Ligue 1.
---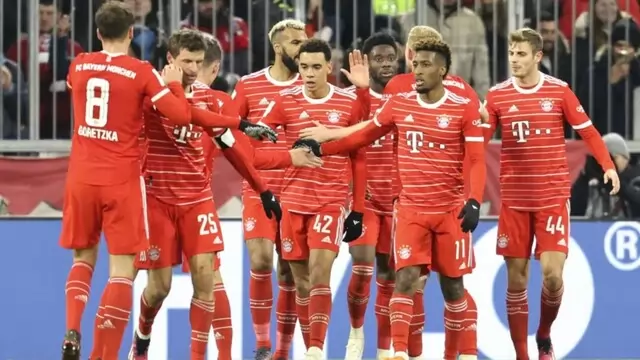 The 10-time defending champion reclaimed the lead in the Bundesliga table via goal difference from Borussia Dortmund, which has closed the gap by winning every game it's played this year.
---
Borussia Dortmund beat Borussia Monchengladbach 4-2, with Jamie Bynoe-Gittens playing a key role. Union Berlin ended their nine-game losing streak with a 1-1 draw against Augsburg. Bayer Leverkusen topped the Bundesliga...
---
The Bundesliga title race looks set to go to the final day of the season with only one point separating league leader Borussia Dortmund and 10-time defending champion Bayern Munich.
---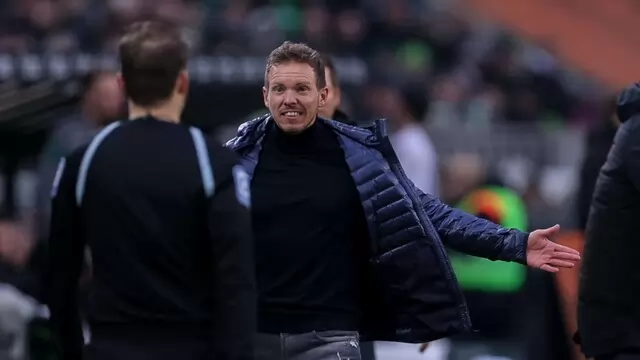 The German soccer federation issued the fine for what it called Nagelsmann's "unsportsmanlike comments" to referee Tobias Welz and officials in their locker room after Saturday's game.
---
Union Berlin's assistant coach Marie-Louise Eta made history as she became the first female assistant coach in the Bundesliga. In her debut match, Union Berlin ended in a 1-1 draw against Augsburg
---
Bayern Munich's 3-2 defeat to Borussia Mönchengladbach has raised serious eyebrows on coach Julian Nagelsmann with his side struggling for form in the domestic league.
---