Torrential rain in northwestern Congo caused a landslide that killed at least 17 people overnight, authorities said Sunday.
---
It also predicted heavy to very heavy rains at a few places with isolated extremely heavy rainfall in Devbhumi Dwarka, Rajkot, Bhavnagar and Valsad districts in the next 24 hours.
---
Three teams each have been deployed in central, east and north east Delhi while two are stationed in south east Delhi and one in Shahdara area of the national capital, a force spokesperson said.
---
The city recorded 744.8 millimetres (29.3 inches) of rain between Saturday and Wednesday morning, the Beijing Meteorological Bureau said on Wednesday.
---
Local authorities in the cities of Fangchenggang and Beihai suspended classes, public transit and outdoor construction work as officials warned of torrential rains and storm surges.
---
While 14 National Disaster Response Force (NDRF) teams are working in Punjab, a dozen are deployed in Himachal Pradesh, eight in Uttarakhand and five in Haryana, officials said.
---
The province, already grappling with security challenges, now faces a humanitarian crisis with widespread damage to homes, roads, and infrastructure.
---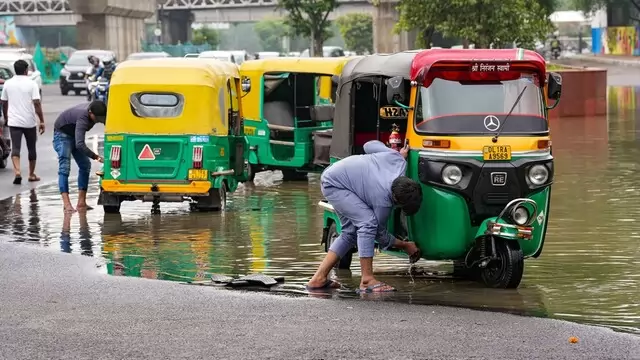 The weatherman has forecast a generally cloudy sky with the possibility of moderate rain. The maximum temperature is likely to hover around 32 degrees Celsius.
---