In an interim order over the claims by the rival factions for control of the organisation, the commission asked them to suggest by Monday three name choices for their groups, and also as many free symbols.
---
Before Uddhav Thackeray resigned, the beleaguered chief minister woke up to the reality of maintaining a close connection with the shakhas. Some months earlier Outlook had visited the shakhas and met Shiv Sainiks, the old...
---
Shiv Sena factions led by Uddhav Thackeray and Eknath Shinde are battling for the metaphorical as well as the literal symbols of the Sena in their bid to prove they are the 'real' Sena. With the Dussehra victory, Uddhav...
---
Rambhau Parikh has been a Shiv Sainik for the last 55 years. With zero expectations from the party, he says the party needs foot soldiers to rebuild the Shiv Sena.
---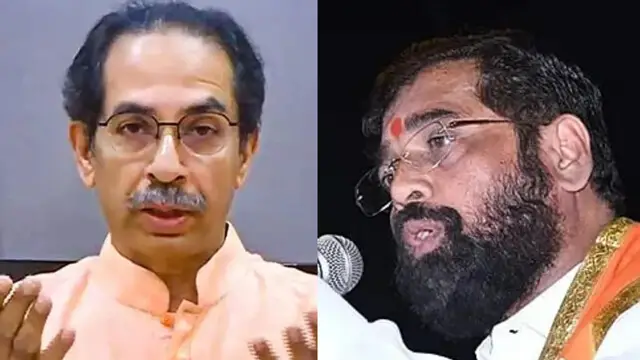 Both the Eknath Shinde and Uddhav Thackeray camps have filed pleas against each other following the power grab that ensued after Shinde moved to Assam a group of rebel Sena MLAs to challenge the MVA government led by...
---