Back in January this year, 23-year-old Kandula was struck by a speeding police vehicle driven by Officer Kevin Dave when she was crossing a street in Seattle. He was driving 74 mph (more than 119 kmh) on the way to a report...
---
In the last few months, SB403 has become a household name in the country as the movements both for and against the anti-caste discrimination bill have gained strength on the ground.
---
Claiming their rights, reclaiming identities, occupying spaces, and taking charge of their own leadership, Outlook speaks with three Dalit scholars studying abroad, who shared how caste operates in the western educational...
---
Amid outrage over the death of an Indian student Jaahnavi Kandula in Seattle, wherein bodycam footage emerged of a police officer joking about her accident, a Seattle-based police watchdog group has alleged that the...
---
According to Microsoft's chief executive officer (CEO) Satya Nadella, the layoffs were done to, "align our cost structure with our revenue and where we see customer demand"
---
In February, Seattle became the first city in the United States to pass a law banning caste discrimination. The legislation will recognise caste as a unique basis of discrimination, similar to race or gender
---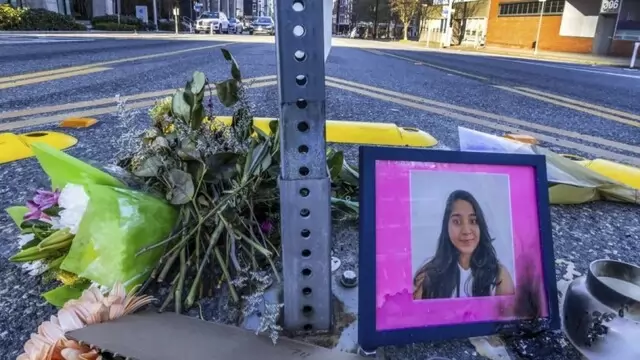 The rally, held at the very spot of the accident, called for justice for Kandula and the resignation of two Seattle police officers, Officer Dave, and Officer Daniel Auderer.
---
Indian-American socialist politician Kshama Sawant pushed the caste discrimination ordinance passed by the Seattle local government last week. It's the first such legal provision in the United States.
---