Anil Kapoor is going to film for high-octane action film 'Subedar' and Hindi-language adaptation of 2019 Malayalam-language hit 'Android Kunjappan Ver 5.25'.
---
Actor Anil Kapoor, who has once again worked in a Hollywood project in the form of 'Rennervations' with Jeremy Renner, feels that Jeremy is a "gem of a person".
---
Hollywood star Jeremy Renner will appear in person at the 'Rennervations' world premiere, taking place on April 11.
---
Jeremy Renner is here with his docu-series where he tries to give back to society and at the same time also collaborate for some fun assignments with some of his movie star friends from all over the world. Is the series...
---
Actor Jeremy Renner walked his first red carpet since his near-fatal snow plough accident, which happened earlier this year.
---
Hollywood star Jeremy Renner is said to think that acting is "no longer a priority" in his life.
---
'The Avengers' and 'Hawkeye' star Jeremy Renner is joined by Anil Kapoor on one of his adventures.
---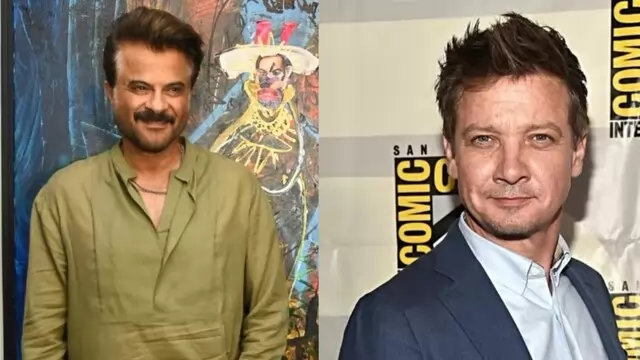 Jeremy Renner's vehicle-renovation show 'Rennervations', which takes him to Rajasthan, among other places, with Anil Kapoor for company, motors on to Disney+ next month.
---