Prepare to embark on an inspiring yet thrilling journey as two-time Academy Award nominee and Marvel superhero Jeremy Renner is ready to make some 'Rennervations' on Disney+ Hotstar. Joining forces with a host of international celebrities in this four-part Original series, the actor partners with none other than Bollywood icon and 'Mission Impossible' co-star, Anil Kapoor, in one of these episodes based in India. The docuseries is unique and thrilling in many ways and here are the top six exciting reasons to watch the show:
Unique and Impactful Mission
Rennervations is not your typical renovation show. Jeremy Renner and his team of experts rebuild decommissioned vehicles into mind-blowing creations that serve communities around the world. Each building has a purpose and serves a noble cause.
Stunning Locations
The show takes viewers on a journey around the world, from Reno, Nevada, to Chicago, Illinois, to Cabo San Lucas, Mexico, and Rajasthan, India, to see how people in these communities are making a difference in the lives of others.
Witness the 'Jhakaas' presence of Anil Kapoor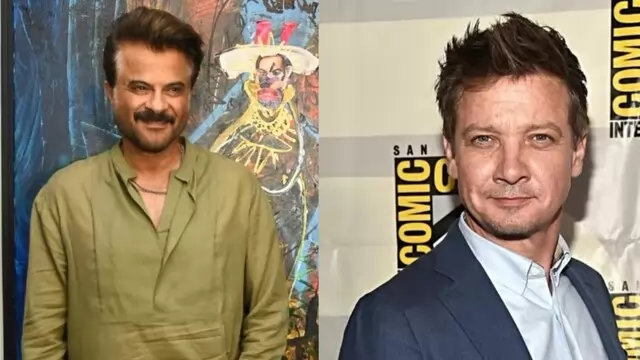 Bringing his charisma and charm to the screen, 'Mission Impossible' co-star and Bollywood star Anil Kapoor will join hands with Jeremy in one of the episodes shot in Rajasthan. Together, they voyage through the majestic state of Rajasthan to help a community facing a specific challenge that disproportionately affects children and impoverished communities.
Star-studded line-up
The series features a star-studded lineup of celebrities and organizations, including Vanessa Hudgens, Sebastián Yatra, and Anthony Mackie, who all share Renner's enthusiasm and join him to deliver the finished vehicles to each organization.
Grassroots Partnership
It was important to Jeremy Renner that the show work with a non-profit organization at the grassroots level so that it would directly impact the community. The show for the episode in Rajasthan, partnered with Uva Jagriti Sansthan (UJS), a grassroots organization based in Rajasthan, India, that works in areas of water and sanitation, women empowerment, education (especially in girls' education), health, and environmental awareness. Through this project, UJS will be able to provide safe drinking water to a network of schools in Lakshmangarh and Kathumar in the Alwar district of Rajasthan.
Authentic Production
The showrunner/Executive Producer of the series, Patrick Costello, brought Indian producer Gaurav Dhingra (Jungle Book Entertainment) onto the 'Rennervations' team to help the production efforts in India, staying truly authentic to the culture and people, and hiring a local crew. The production crew behind the India shoot included over 200 local Indian crew members who were on the ground in the thick of making the episode so special. This commitment to authenticity in production adds to the overall value of the show.