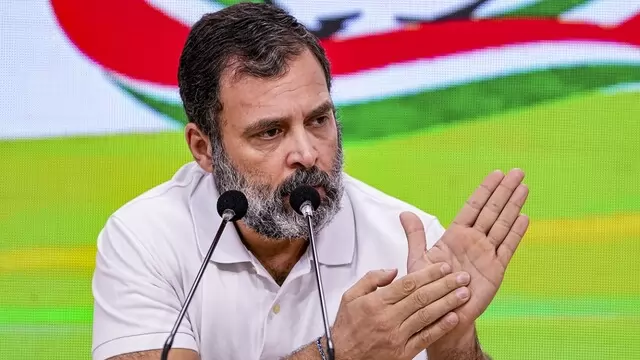 Following his conviction and sentencing in a 2019 defamation case, Rahul Gandhi was disqualified as a Member of Parliament on Friday
---
Calling it a 'conspiracy', the grand old party, Congress, has reacted strongly to the disqualification of Rahul Gandhi saying he is continuously 'fighting…to save democracy'.
---
Khushbu Sundar, who jumped ship from Congress to BJP in 2020, had linked all 'Modis' to corruption in a 2018 tweet. She did not delete the post and instead called Congress desperate for using it against her.
---
The disqualification of former Congress president Rahul Gandhi comes following his conviction by a Gujarat court in a defamation case a day ago, in which he was sentenced to two years in jail.
---