Japan's Prime Minister Kishida will discuss his Quad plans with Prime Minister Narendra Modi during his visit. India will be happy to see the focus shift from the distant war in Europe to issues that affect lives in the...
---
Japanese Defence Minister Nobuo Kishi was quoted by media reports as saying that Japan had expressed 'grave concerns' over the joint sorties by the Russian and Chinese military flights near their country's skies amid...
---
The Quad leaders highlighted their shared vision for the Indo-Pacific region and announced initiatives in priority areas of Indo-Pacific.
---
Biden is also expected to see Modi in Australia in May when the countries convene for the Quad summit along with the leaders of Australia and Japan
---
The Quad nations converged on issues that concern all members, from cross-border terror to aggression in South China Sea.
---
The announcement on the rollout of the Indo-Pacific Maritime Domain Awareness (IPMDA) came at the end of the second in-person Quad summit attended by PM Narendra Modi, US President Joe Biden, Japanese PM Fumio Kishida and...
---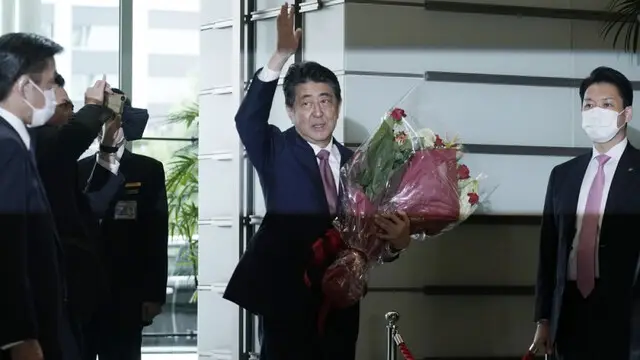 It was Shinzo Abe who first came up with the idea of the arc of democracy, stretching from the US to Japan and on to Australia and India, to contain China's assertiveness.
---
Prime Minister Narendra Modi said India and US share the same vision for the Indo-Pacific and are working to safeguard shared values and common interests not only bilaterally but also with other like-minded countries.
---