Actor Akshay Kumar's film 'Samrat Prithviraj', which was released on June 3, has only managed to earn Rs. 54.75 crore.
---
Home Minister Amit Shah attended special screening of 'Samrat Prithviraj' which was held in New Delhi. Post that he praised the film and also the depiction of culture in it.
---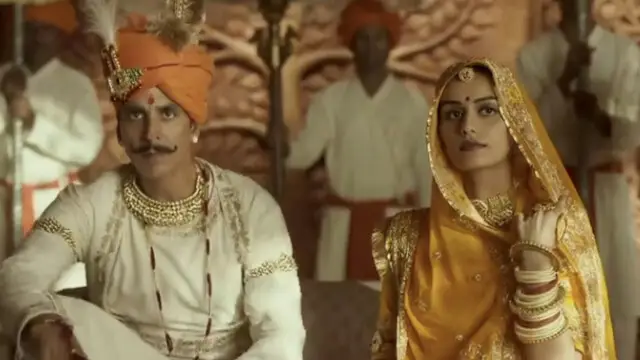 Actor Akshay Kumar who will be seen in 'Samrat Prithviraj' soon revealed that filmmaker Aditya Chopra put in his two years for the VFX of the film. The film has been directed by filmmaker Dr Chandraprakash Dwivedi.
---
Chandraprakash Dwivedi, the director of 'Samrat Prithviraj' in a recent interview talked about history, the film, change in its title and what he thinks of actor Akshay Kumar.
---
Makers of 'Samrat Prithviraj' on June 1 said that the film is caste neutral in front of the Delhi HC, in regards to a petition seeking a stay on the film.
---
Actor Kamal Haasan has been promoting his upcoming action film 'Vikram' aggressively around the country. The movie is set to release on June 3.
---
After attending the special screening of 'Samrat Prithviraj', CM of Uttar Pradesh, Yogi Adityanath announced that the film will be tax free in the state.
---
Actor Sonu Sood is playing the role of poet Chand Bardai in actor Akshay Kumar starrer 'Prithviraj'. The actor speaks up about prep work and homework necessary to play such important historical characters.
---